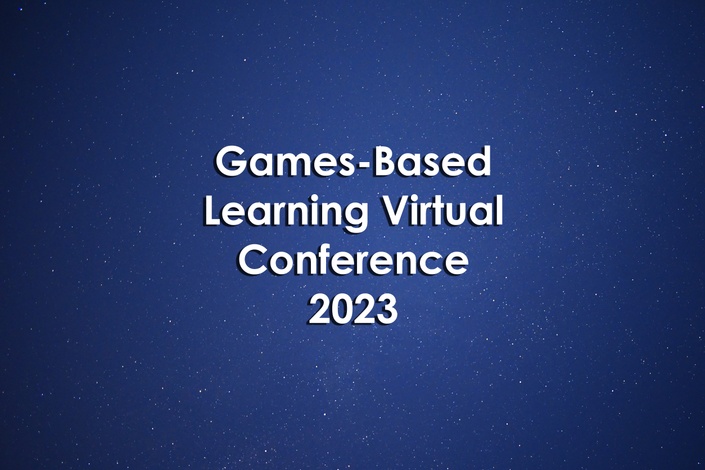 Presenters for the Games-Based Learning Virtual Conference 2023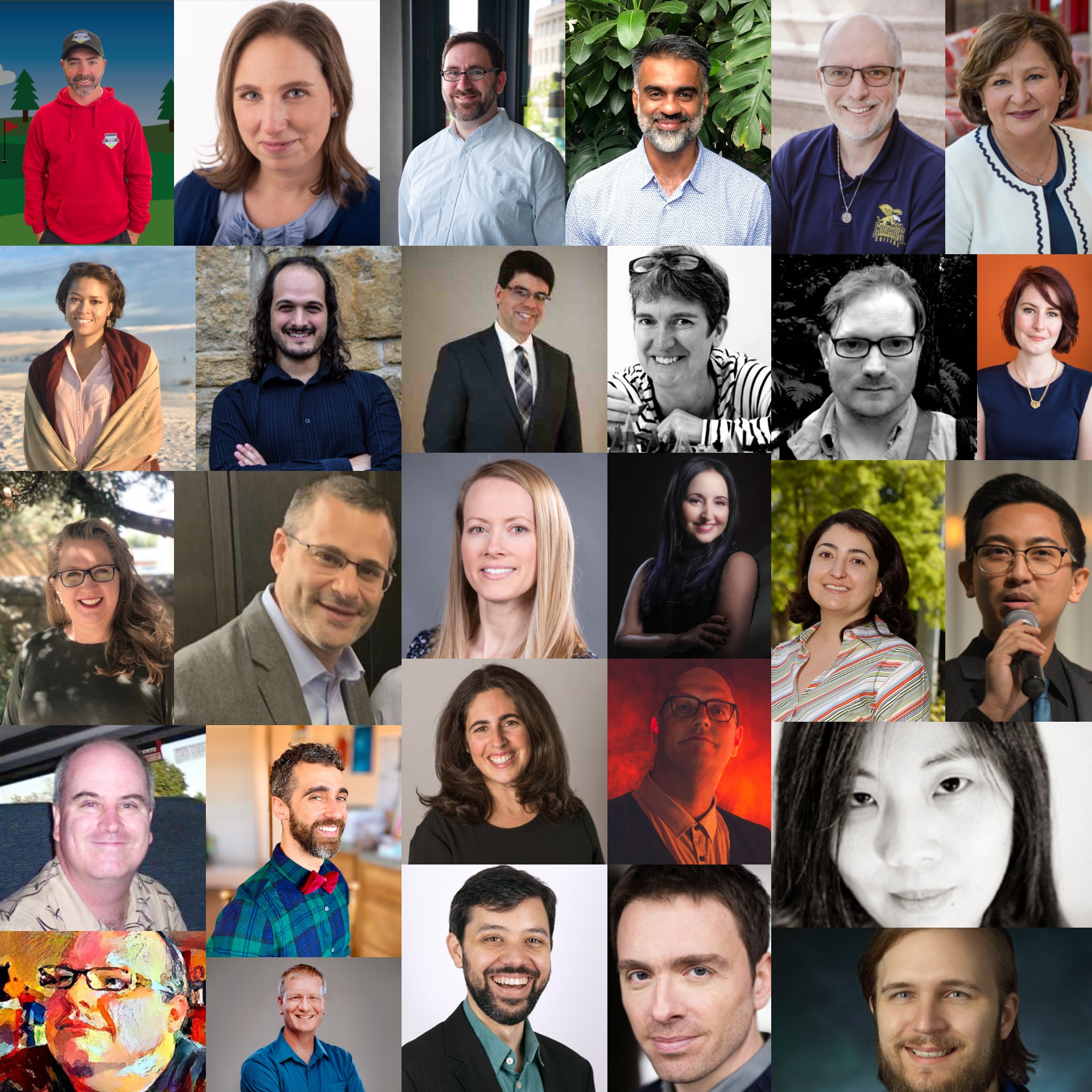 Sufiz Suffian, Michele Haiken, Pamela Martinez, Alex Suchman, Amanda (LaTasha) Armstrong, Sande Chen, Anthony Chatfield, Scott Beattie, Naomi Pariseault, Ackzel Donaldson, Bhaskar Thyagarajan, Barbara Chamberlin, Terry Pearce, Christopher Carbone, Stephanie Woessner, Antonios Triantafyllakis, Raymond "Ray" Kimball, Steve Dee, Rob Alvarez, William Nation, Kimberly Tolson, Sarah Le-Fevre, Jim Egan, Silviana Falcon, Matheus Cezarotto, David Postolski, Jonathan Lawrence, and Michael Merriam.

Games-Based Learning Virtual Conference 2023
The Home for Games-Based Learning
The Games-Based Learning Virtual Conference is the premiere professional event for designers, educators, entrepreneurs, and instructors, for games, games-based learning, gamification, serious games, and simulations.
Dates & Times
Friday June 9, 2023 | 6pm - 12am (ET)
Saturday June 10, 2023 | 12pm - 12am (ET)
Sunday June 11, 2023 | 12pm - 6pm (ET)
Conference Recordings and Access
A Note on Conference Recordings...
All conference content (except for live networking sessions) will be recorded and transcribed. All registered conference attendees will have access to the recordings and transcriptions of all conference activities indefinitely!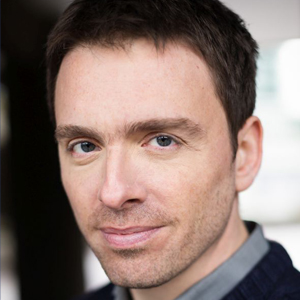 Terry Pearce
he/him/his
Games-based Learning Designer
Untold Play
Terry is a learning designer and games-based learning expert, with over 20 years experience designing, managing and delivering interactive learning experiences. He's won several awards for his learning experience design, and has created solutions for organizations such as HSBC, Zurich, YouGov, Barclays, the NHS, Wyeth and the Metropolitan Police. He founded Untold Play to help people create more effective and engaging learning experiences using games-based principles. He has spoken at international conferences including Spiel Digital, the Playful Creative Summit and the Games-Based Learning Virtual Conference, and published gamification books and audio talks via BookBoon. His flagship gameful learning product, the Transform Deck, has sold copies in 15 countries worldwide (so far...).

Dealing an Unbeatable Hand
How Cards can Transform Learning
We will describe the power of cards in transforming thinking and learning. Cards allow a huge range of affordances as tools for inspiring or creating learning experiences, or for use within games-based learning itself. They let creators and learners arrange thoughts, make connections, select and arrange concepts, introduce controlled randomness, rapidly expose themselves to a range of ideas, and more. In the presentation, I will address the wider uses of cards in games-based and playful learning, before focusing in on a specific case study: the Transform Deck, a deck of cards designed to inspire learning designers to transform routine content into engaging activities. I'll explore how the deck does this with a number of examples, sharing a range of user experiences and suggesting how others might use the deck in practice, as well as suggesting ways to find or create decks for other purposes.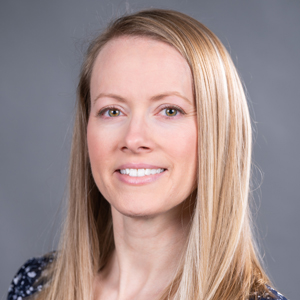 Kimberly Tolson
she/her/hers
College English Instructor & YouTube Content Creator (Tabletop Games)
Lewis-Clark State College, Lewiston, Idaho
Kimberly Tolson is an English Instructor at Lewis-Clark State College in Idaho who incorporates games-based learning in her classroom to provide an innovative approach to education. She uses games as a way to help students practice necessary skills for both life and course objectives. Additionally, Kimberly's YouTube channel, Tabletop Tolson, is dedicated to highlighting the educational value of games and providing tutorial videos for a variety of tabletop games, which allows her to demonstrate the practical use of games in the classroom. Kimberly also writes and publishes creative nonfiction essays in literary journals as a hobby.


Scaffolding for Success
Design a Writing Course Using Games-Based Learning
Games-based learning can be a great way to engage students and provide hands-on learning experiences in the classroom. When designing a writing workshop class for games-based learning, it is important to start with clear and achievable goals for students, and to scaffold the incorporation of games into the class. This can be done by starting with simpler games and gradually increasing the complexity as students become more familiar with the material. Additionally, it is important to ensure that the games being used align with the skills and techniques being taught, and that students are provided with opportunities to practice these skills through the use of games. With a thoughtful and consistent approach, instructors can effectively use games to engage students and help them become better thinkers and writers. In this session, I'll share my semester-long lesson plans and showcase how an instructor could scaffold games-based learning into their curriculum.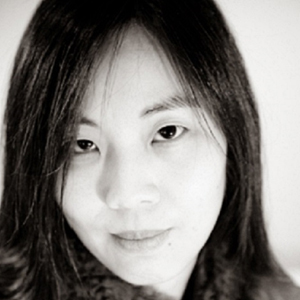 Sande Chen
she/her/hers
Writer and Game Designer, Independent
Sande Chen is the co-author of Serious Games: Games That Educate, Train, and Inform. As a serious games consultant, she helps companies harness the power of video games for non-entertainment purposes. She has spoken at conferences around the globe, including the Game Developers Conference, SXSW, and the Serious Play Conference. In 2020, she was awarded the Women in Games Global Hall of Fame Award. Her career as a writer, producer, and game designer has spanned over 20 years. Her game credits include 1999 Independent Games Festival winner Terminus, MMO Hall of Fame inductee Wizard101, and the 2007 PC RPG of the Year, The Witcher, for which she was nominated for a Writers Guild of America Award in Videogame Writing. Sande Chen holds degrees from the Massachusetts Institute of Technology, the London School of Economics, and the School of Cinema-Television at the University of Southern California. Her primary research interests are in educational game design and childhood learning.


Design Principles for Early Education Apps
Increasing Learning Without Distraction
One of the most profitable sectors in educational games is the Pre-K market. Parents routinely download and test apps each week in the hopes of improving their children's aptitude but struggle to find truly educational experiences due to the sheer volume of apps that have questionable value. How can interactive game makers balance a parent's need for educational content with entertainment while also considering UX concerns for children who may have limited motor skills? Learn the latest research on early educational development and how that may affect the design principles for Pre-K educational games. This session is intended for those interested in how to create learning experiences that appeal to young children and parents alike. Attendees will learn the challenges in designing apps for this age group, research on early educational development, and concrete solutions for blending education with entertainment in early education apps.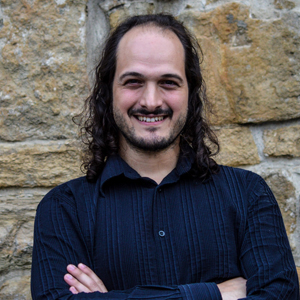 Antonios Triantafyllakis
he/him/his
Learning Designer & Gamification Coach
Antonios Triantafyllakis (Antonis) designs and implements engaging educational activities for upskilling and reskilling people on skills for the 21st century. He provides training and education on soft skills, coaching and consulting on experiential learning and gamification, facilitates meetings and workshops, and in the past few years is also involved in game design and games-based learning. He has over a decade of experience in international youth work, having worked with over 30 organizations around the globe, as well as coaching and consulting on experiential learning and gamification for purpose-oriented companies and freelance trainers, facilitators and educators. He is also an activist, artist, podcaster, and wearer of many hats, that all express his passion for social and environmental impact.

Designing characters for learning
How to design game characters fit for learning purposes
Designing characters for games is a challenge in and on itself. Games are heavily story-driven and characters are the main drivers that push the plot forward. It's therefore a challenge for game designers to make characters interesting enough for the players to want to play them, develop an emotional attachment to them and maintain their curiosity for how they unfold the story. We will go through some methods for writing good characters for games, that work for games in general. But we have an additional challenge we will tackle in this presentation. We will analyze the relevance of the characters to games-based learning, and focus on what makes characters great to that end. Gamified education can immensely benefit from a deeper understanding of how great game characters make for great learning, and share methodologies for achieving that aim.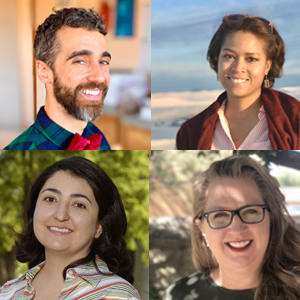 Matheus Cezarotto
he/him/his
Postdoc Researcher
New Mexico State University, Las Cruces, NM, USA
Dr. Matheus Cezarotto works as a Post-Doctoral researcher on the Innovative Media Research and Extension team at New Mexico State University. He provides inclusive design expertise for the team's educational technology products, which include learning games, animations, virtual labs and virtual reality experiences (VR), and conducts research on how these affordances support learning. Dr. Cezarotto earned a Ph.D. in Design of Information Systems at the Federal University of Paraná (Brazil) in 2019.
Amanda Armstrong
she/her/hers
Games Lab Coordinator | Doctoral Candidate
New Mexico State University
Amanda LaTasha Armstrong earned her MS in child development with an administration specialization from Erikson Institute and is a doctoral candidate at New Mexico State University (NMSU)'s College of Health, Education, and Social Transformation. Her research interests include the intersection of early childhood, learning design and technology, and critical pedagogies. She is NMSU's Games Lab coordinator, where she leads user-testing, teaches sessions on game review and design with children and youth, and uses her research to inform product development. Amanda is a research fellow with New America's Education Policy Program and a Start with Equity fellow at ASU's Children's Equity Project. She was a 2020 CADRE Fellow and a member of the Technology Working Group to refresh ISTE's Standards for Educators. Prior to NMSU, Amanda was Erikson's Technology in Early Childhood (TEC) Center program coordinator, where she supported educators, families, and administrators in technology integration.
Pamela Martinez
she/her/hers
Assistant Professor
New Mexico State University
Pamela N. Martinez is an Assistant Professor and Learning Technologies Specialist with New Mexico State University's Innovative Media Research and Extension Department and its Learning Games Lab. She earned her doctorate in learning technologies from Pepperdine University. Dr. Martinez oversees product development and assessment for grant-funded research projects. Dr. Martinez has over 25 years' experience creating educational media and games.
Barbara Chamberlin
she/her/hers
Professor, Interim Department Head
New Mexico State University | Innovative Media Research and Extension
Barbara Chamberlin has been designing educational media for 30 years at NMSU, including games, animations, interactive tools and apps. Part of her research includes user testing and working with youth to design games.

Educational Games Quality
Rubric for Accessibility
Accessibility is an essential component of inclusive design. Through accessibility, developers can allow players with various needs (vision, hearing, motor, and cognitive) to use any given game at its fullest purpose within a good experience, and educators can ensure all students engage in digital activities. Despite the increase in accessibility efforts, it can still feel challenging for design teams and educators to evaluate accessibility quality in digital educational games. Educational games have an extra layer that aims to promote learning of specific content, meaning its accessibility features have to allow learners to receive and process the content. In this session, presenters will share a practical accessibility rubric for educators and designers focused on educational games. Participants will be able to use an applied and research-based rubric to discuss accessibility quality in educational games.

Learning Games Lab Toolkit

Using Game Design Activities to Support Children and Youth's Social-Emotional Learning, Media Literacy, and Design Skills
Engaging youth in game-based learning experiences can increase their familiarity with game design processes and careers while building their digital and social-emotional skills. This session will present the Learning Games Lab Toolkit, a culmination of activities used in youth programs. The presenters will explain how: 1) reviewing games and creating a game pitch deepens youths' knowledge about content areas and design, develops their critical media review skills, and encourages creativity and problem-solving, and 2) collaborative and reflective activities build youth's awareness of self and peers and of changes they would like for their community. Presenters will give examples of ways educators implemented activities in-person and online, adapted the selection and sequence of activities to accommodate their setting, and tailored materials to be responsive to learners' interests, needs, and identities. Participants will gain ideas of game-based youth activities to use in their setting.

Redesign for Inclusion

A New Ninja Kitchen Food Safety Game
Many educational games previously used in classrooms are no longer available due to the retirement of Adobe Flash, including the food safety game Ninja Kitchen, which had over 4 million plays from 2013-2020. Research has demonstrated the efficacy of the Ninja Kitchen game in shifting youth knowledge, attitudes and intentions around food safety. Our team is recreating the game to meet today's web standards so it can be played on any device without plugins, with improved accessibility and updated understanding of Diversity, Equity and Inclusion (DEI) priorities, specifically around cultural appropriation. This session will discuss the process of redesigning a successful educational game to improve accessibility and DEI. Challenges faced during the redesign process will be discussed, including how the team negotiated removing mandatory time-based pressure in the game, adding keyboard functionality, and changing characters and settings away from the original ninja theme.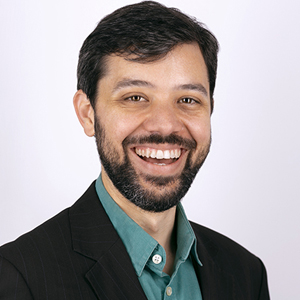 Rob Alvarez
he/him/his
Game-based Solutions Expert, Podcast Host & Professor
Professor Game
Rob is an expert, international speaker and advocate for the use of gamification and games-based solutions, especially in education and learning. He is the host of the Professor Game podcast, works on B2B Products at Ironhack and teaches at IE Business School and other international institutions. At Professor Game he interviews successful practitioners of games, gamification and game thinking that bring the best of their experiences to get ideas, insights and inspiration to make learning experiences meaningful. At Ironhack he leads the process for creating and adapting educational products for the needs of other organizations that range from companies to other educational institutions. As a professor at EFMD, IE University, EBS Universitat, among others, he focuses both on Gamification and Operations topics.

Experts Unite for Games in Education!

Growing in the craft of Games-based Learning
We will discuss the ups and downs of getting together with fellow experts that we respect to ramp-up on specific projects. We know that learning socially is something games help us achieve, so bringing this in on a very specific format to improve our craft can be a game-changer when feeling stuck or looking to take things to the next level.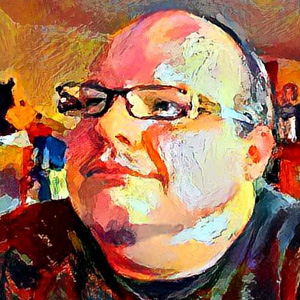 Scott Beattie
he/him/his
Associate Professor, Head of Criminology at CQU
CQ University
Scott is a lawyer and criminologist who has spent his research career exploring regulation as the junction between everyday reality and codified systems of social meaning. This led naturally to the use of games and simulations as tools for understanding and teaching how the law operates. Scott has designed both electronic and tabletop game systems for use in the classroom and in the facilitation of group problem solving. He is currently developing a model of 'challenge' based learning that builds student engagement via elements of game based learning, simulation, reflection, problem based learning and connectivism. He is an Associate Professor and the Head of Criminology Courses at CQ University, based in Melbourne, Australia.

GBL and Buy-In

Long simulations and learner engagement
Learner engagement is one of the trickiest wicked problems for educators. Learning simulations, particularly 'long simulations' that extend over weeks, or an entire term, promise to enhance engagement, providing a dynamic and unfolding learning environment. Part of this promise comes from the ability of learners to reshape progress, narrative and even the simulation framework as time progresses. But is this enough? This session is a reflection on the 'Bad Year in Blight Town' simulation, run for online criminology students in 2022 in a unit that explores inter-agency strategy and communication. Feedback from students showed a range of responses to the simulation learning format and disclosed much about the expectations of contemporary university students. Interestingly some of the simplest techniques for securing buy-in were the most successful in getting students engaged.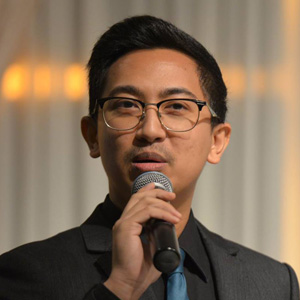 Sufiz Suffian
he/him/his
Gamification & Behavioural Design Consultant
Recur Consult
Sufiz Suffian is the Managing Partner of Recur Consult, a Gamification and Behavioural Design consultancy firm that focuses on creating impactful experiences and driving desired behaviours through design and engagement. As a consultant, he has designed award-winning user-centric experiences that leverage on gamification design methodologies and behavioural psychology models. He has spearheaded numerous consulting design projects internationally, ranging from product design, customer experiences, community gamification, employee engagement, learning and development, and people and culture transformation. His clientele includes Fortune 500 companies, multinationals, government agencies, international consultancy firms, small to medium enterprises, technology companies, training providers, and startups across various industries.

Getting Lucky with Gamification

Using Uncertainty to Create Unpredictable Learning Experiences
Luck is a common element found in gamification, which is used to create a sense of unpredictability and excitement in the learning experience. However, overusing luck can lead to frustration from unlucky interactions, and reduce the player's sense of control and ownership in the experience. This session will explore how uncertainty and chance can be incorporated in a gamified learning experience to create a dynamic and engaging experience, while managing any negative outcomes from overuse.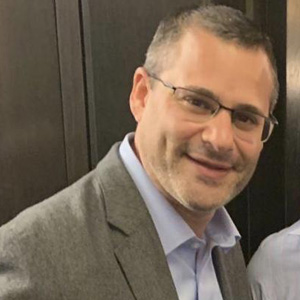 David Postolski
he/him/his
Partner
Gearhart Law
David Postolski, a senior partner at Gearhart Law, is a registered patent attorney and Intellectual property (IP) attorney. David specializes in assisting inventors, creators, artists, start-ups, entrepreneurs, early-stage companies, and emerging companies with their U.S and international IP strategy, protection, enforcement, and monetization. David is a frequent speaker and author on emerging IP issues and technologies. Raising capital, business formation, licensing, and equity-based crowdfunding are his strengths Professor at Temple University, Parsons School of Design and the Radzyner Law School (Herzliya, Israel) where he teaches master-level students about IP, ethics, and other regulatory considerations. David currently serves on Harvard's Lemann Entrepreneurial Program Advisory Board.

Intellectual Property Protection in Gaming- thinking outside the box!

Creative ways to ensure your games are protected!
Whether it's with a patent, trademark, design, copyright or trade secret, having an Intellectual Property Strategy when creating and launching your game is a must! Understanding how each IP can suit your needs is the first step. The second step is thinking about other creative ways to ensure you are protected. This presentation will explore all these types of topics and more!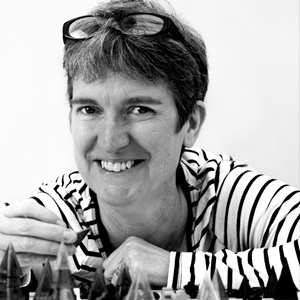 Sarah Le-Fevre
she/her/hers
Games-based Learning Professional
Games for Good and Ludogogy Magazine
Sarah Le-Fevre is a games-based learning professional who specialises in organisational learning around systemic 'wicked problems', and helping businesses spot and exploit opportunities for ethical 'for good' innovation. She works with tools such as Lego® Serious Play® and the Octalysis gamification framework to create compelling immersive learning experiences. She is currently writing a book outlining a gameful systems practice approach to delivering impactful learning within organisations. A real board games nerd, she is considering having her floors reinforced to support the ever increasing weight of the boxes. When she is not designing or facilitating learning games she is the editor of Ludogogy Magazine. Sarah lives in Oxfordshire with her husband, younger daughter, and a beautiful (but very loud) Bengal cat.

Learners Are Their Own Best Teachers

Content-free learning games and processes to create Learning Organization
This session explains the efficacy, and gives examples of, 'content-free' games and gameful design, for learning. The purpose of these is to draw out insights and reflections from learners, without 'knowledge transfer', or instruction (beyond that needed to enter the process) from a teacher or trainer. An example would be Lego® Serious Play®. The bricks themselves have no meaning until participants construct the physical artefacts (the models) and the learning artefacts (their meaning making, e.g. interpretations and reflections). Such 'games', or rather playful processes, many of which are much less physical than LSP, can be seen as systems which can be used to facilitate learning in sessions, but can also overlay other activities, to optimize the potential for meaning making from everyday activities such as work. The session will give tips for design, including e.g. asemic text and images and 'clean language', and present a content-free game designed especially for the session.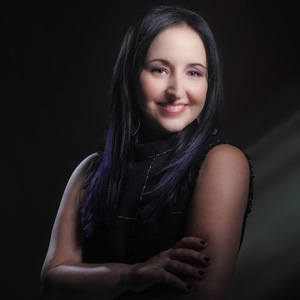 Stephanie Woessner
she/her/hers
Freelance Speaker & Consultant for Future-Oriented Learning
Stephanie Wössner is a freelance consultant and speaker for future-oriented learning. Her main areas of expertise are Extended Reality, Game-based Learning, Artificial Intelligence, Design and Futures Thinking, as well as the Metaverse. She is also interested in Blockchain, NFTs and crypto currencies. Stephanie used to be a foreign language teacher for more than ten years and is currently working full-time for the Landesmedienzentrum Baden-Württemberg as innovation team leader. She also earned a B.A. in Japanese and American Studies, taught Japanese to adults and children, spent more than two years abroad in Canada, France, the US and Japan, and has extensive experience in teacher training. Stephanie has also earned certificates for Futures Thinking, Design Thinking / Innovation Management and Artificial Intelligence and is currently enrolled in a 2-year Game Studies program. She is also one of the editors of the magazines on. Lernen in der digitalen Welt and Weiterbildung.

Let's play: Future-oriented learning with games

Acquiring future skills, understanding the effects of war and experiencing democracy & tolerance
Generations Z & Alpha must acquire the skills they will need to become responsible citizens in the digital age & to shape their (and our) future. The current education system is inadequate to do this. Future-oriented learning requires us to reconsider what we take for granted. It is time to leave the familiar paths & come up with a way to make sure we have a future to look forward to. Game-based learning is of particular interest in this context because learning opportunities can easily be designed using games. It is important that learners actively create & share content in cooperation with their peers. After a brief look at the world we live in, we will consider future-oriented pedagogical approaches anyone can use to design learning experiences & adventures. This will be illustrated by 3 examples: designing a sustainable future with Minetest, making sure democracy will prevail by approaching This War of Mine from different angles, experiencing gender & diversity through the Sims 4.
Michele Haiken
she/her/hers
Middle School Teacher, Author, Literacy Adjunct
ISTE Publishing, Manhattanville College, Purchase, NY
Michele L. Haiken, Ed.D. is an educator, author, and blogger. She has been teaching for more than twenty years as a middle school English teacher and an adjunct professor in New York. Michele is the author of New Realms for Writing (ISTE, 2019), co author of Personalized Reading (ISTE, 2018), and editor of Gamify Literacy (ISTE, 2017). Michele is passionate about empowering 21st Century learners, educational technology and literacy so everyone can reach excellence. Read more on her weekly blog theteachingfactor.com and connect with Michele on Instagram @teaching_factor and Twitter @teachingfactor.

Operation Game Design

Building Quests for Personalized Learning
Through quest-based learning you can transform literacy instruction into a game with creativity, collaboration, and play, while still meeting CCSS and ISTE Standards. Learn how to organize an overarching mission in which assignments are like a sequence of game levels students need to successfully complete in order to "rank up" and complete all the required material. To differentiate learning, some students may take side quests, while others might fast-forward to the level-ending boss battles or solve mysteries that help unlock the legends, themes, and pertinent information. Participate in this hands-on workshop and learn how to build a quest. Multiple mini games and missions will be provided as examples and models to help teachers personalize a mission specific to their grade level and content. Educators will be provided with quest templates and a tool kit for quest based learning.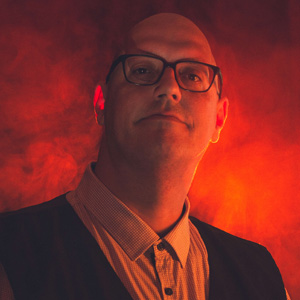 Steve Dee
he/him/his
President of Tin Star Games, Game Educator
Tin Star Games, Game Publishers
Steve Dee has been working in the game industry for over twenty years as a designer, developer, consultant, editor, teacher, journalist and publisher of all sorts of games. His work in roleplaying has won four ENnie awards and several more nominations and has worked on games like Warhammer Fantasy Roleplay, Vampire: The Requiem and Shadow of the Demon Lord. His card game There's Been A Murder has sold over 100,000 copies.

Playing A Better World
Can Speculative Games Help Us Build Unimaginable Futures?
Much of the world of games for change has so far focused on empathy and understanding of the problems at hand, and thus hopefully spurring action. But very few have dealt with the other side of the issue which is imagining what a better world might look like. In these times, we face seemingly impossible problems: rampant predatory capitalism, catastrophic climate change, resource depletion, world war, and more, and these things make us feel helpless and unable to imagine beyond the horizon. We can build empathy for people in a war with This War of Mine but can we make games to show people what a post-war society might look like? What a post-capitalist society might look like? Games like Coyote and Crow and movies like Wakanda Forever have presented societies without colonization, so what can we learn from them? How can we build more games that imagine the impossible: a better future?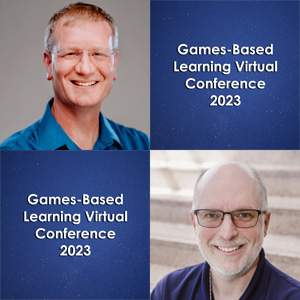 Raymond "Ray" Kimball
he/him/his
Founder and CEO
42 Educational Games Coaching and Design
Ray Kimball, EdD, is the Chief Executive Officer of 42 Educational Games Coaching and Design ("42EdGames" for short). He is an education professional with years of experience in game-based learning and collaborative professional development that meets the needs of diverse teams. Ray founded 42EdGames in 2020 so he could continue his dream of serving higher education faculty by helping them harness the power of game-based pedagogy. He also serves as the Development Editor and Microgames Coordinator for the Reacting Consortium.
Jonathan Lawrence
he/him/his
Associate Professor of Religious Studies and Theology
Canisius College
Dr. Lawrence enjoys bringing literature, movies, music, and art into discussions of religious traditions, beliefs, and practices. As an ordained minister, he is interested in questions of faith and belief but tries to discuss these issues in class in a way that can engage students from different religious perspectives, even those who do not consider themselves religious. He often uses service learning and site visits as a way to introduce students to the religious history of Buffalo and issues of justice in the community. He is currently engaged in a study of religious diversity in Buffalo and is compiling an online map of Buffalo's religious communities including oral histories and other historical data. He is the author of Ban the Jesuits, a Reacting Microgame currently under review.

Small but Mighty

Reacting Microgames for Classroom Roleplaying
Reacting Games have been supporting classroom learning for over 20 years with a powerful mix of primary sources, intellectual clashes, and historical role-playing. But as curricula get squeezed, an increasing number of educators have expressed interest in shorter Reacting games that can be used in many different parts of a course. The Reacting Consortium has responded to this need by launching Reacting Microgames, an effort to review and publish single-session classroom roleplaying games that replicate much of the Reacting "secret sauce." This session will cover how Reacting Microgames are structured, discuss the peer review and publication process, and provide short demos of 1 or 2 Reacting Microgames currently in the publication pipeline. This session will be valuable both for educators who want to use Reacting Microgames and potential Microgame authors.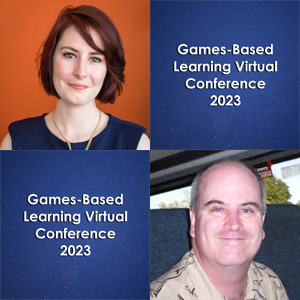 Naomi Pariseault
she/her/hers
Senior Learning Designer & Gamification Mastercraftsman
Brown University
As a senior learning designer in Digital Learning & Design at Brown University, Naomi considers her role to be best articulated as a learning engineer and experience designer. She believes that learning is a multifaceted experience (engaging, inspiring, challenging, etc.) and should serve as a catalyst for reflection, change, and appreciation of our world. She is a certified Master Craftsman in gamification design for learning and has earned the Level 1, 2, and 3 Certifications from Sententia Gamification. She is also a certified facilitator for teaching the Level 1 Certification Program. Gamification design is by far her most favorite approach of learning design. One of the Brown University undergraduate courses she designed with Professor Jim Egan, "Fantastic Places, Unhuman Humans," won two international awards for excellence in gamification design. Naomi holds an M.A. in English Literature and a Master in Library and Information Studies (MLIS) from the University of Rhode Island.
Jim Egan
he/him/his
Professor of English & Gamification Mastercraftsman
Brown University
Jim Egan is Professor of English at Brown University. He teaches courses on US literature before the United States, good and evil, literature and social media, as well as several gamified asynchronous online-only courses such as "Renegades, Reprobates, and Castaways" and "Fantastic Places, Unhuman Humans." He is the author of Oriental Shadows: The Presence of the East in Early American Literature (2011) and Authorizing Experience: Refigurations of the Body Politic in Seventeenth-Century New England Writing (1999) as well as numerous essays and works of fiction.

The ABCs of NPCs
Creating Meaningful Characters
"Stories are a communal currency of humanity." ― Tahir Shah (author). Stories imitate life, but they also reflect life right back at us. Worldbuilding through storytelling provides texture and depth. Non-player characters (NPCs) are a major touchpoint for players to experience the world you are creating. How many NPCs have you connected with while playing games? What makes characters like Navi (The Legend of Zelda), Elizabeth (Bioshock), Sadie Adler (Red Dead Redemption 2), and Tom Nook (Animal Crossing) so compelling? NPCs can embody and guide the experience of the world and create empathy, connection, and an immersive experience. In this session, we'll explore examples of compelling NPC characteristics. We'll share techniques to try, pitfalls or cliches to avoid, and practical ways to integrate these ideas into your world whether that be a game, game-based learning, or a gamified experience. Join us in the art of creating unforgettable characters.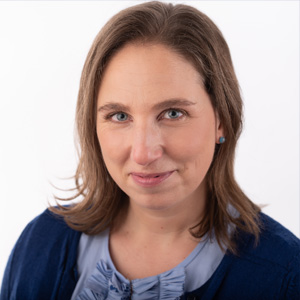 Alex Suchman
she/her/hers
CEO & Lead Facilitator
Barometer XP
Alexandra (Alex) Suchman is CEO and co-founder of Barometer XP, a company that uses games to spark insightful conversations about how team members can better communicate and collaborate toward shared goals. Alex leads game sessions that help individuals and teams explore self-awareness and make meaningful, sustainable culture change. Prior to Barometer XP, Alex founded AIS Collaborations, a consulting firm that helped small businesses reach new levels of success through simple systems, stronger organizing techniques, and better planning. She has an MPP from The George Washington University, a BA in psychology from Colby College, and is certified as both a Project Management Professional (PMP) and DISC coach.

The Science of Play at Work

A Model for Setting Up Effective Games
Games are amazing spaces to explore, learn, and grow at any age. Whether looking to have fun and socialize, build awareness and skills, or improve attitudes and behaviors, being clear about the intended outcome can make the difference between a memorable and lackluster experience. In our interactive presentation, we will share some best practices for curating games around team dynamics and desired results. Using our workplace pressure assessment as an example approach, we hope to inspire people to be strategic about choosing games and facilitators. Audience members will be invited to play and reflect as we share a few case studies and ways to empower themselves (or their teammates)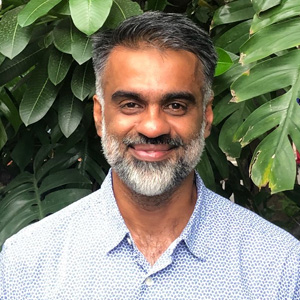 Bhaskar Thyagarajan
he/him/his
Game based learning designer, Facilitator
BlueSky Learning & Kairos
Bhaskar Thyagarajan, Founder CEO – BlueSky Learning ounder CEO - PlayKairos. With over two decades and 1200+ days of experience as a learning facilitator, designer, speaker, Bhaskar is the founder, CEO and chief architect of BlueSky Learning. He believes in creating path-breaking pedagogies in the space of behavioral skill development using the power of play and game-based learning. Bhaskar is a dreamer and a true blue-sky thinker. Over the years Bhaskar has enabled and equipped over 500+ L&D professionals & Educators to adopt and practice the art and science of game based learning. Bhaskar's latest adventure Kairos is a global platform that offers a suite of behavioral game-based learning activities and tools for use in in-person, virtual and digital learning experiences. His vision is to enable the community of Learning professionals to make learning engaging, impactful and loads of fun!

"True Behavioural games and what they should look like."

How games for behavioural skills need to go beyond gamification
The use of games and gamification in learning is reaching an inflection point. And why not? Passive, content heavy learning formats, no matter the medium or mode, have never managed to stimulate or inspire the learner unless it was mandatory or required to pass a test or a course. Enter Gamification! Even THAT, as well as it works, where courseware is key, it falls short for areas of learning such as attitudes, behaviors, values, culture, leadership and the likes.. broadly categorized as soft skills. The reason? - These skills are about what we DO not what we KNOW. In this session, you will see why in spite of gamification courses in these domains still suffer similar or only slightly better completion rate and how games for soft / behavioral skills need to be different. You will learn the basic principles and also play a couple of exciting games built for behavioral skills to see knowledge in practice. Its going to be insightful, engaging, very show and tell @ lots of Fun.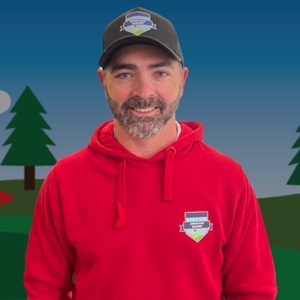 Ackzel Donaldson
he/him/his
CEO & Game Designer
Junior Golf Academy Pty Ltd
PGA Golf Professional Ackzel Donaldson is on a mission to revolutionise the sport of golf for youths through new and exciting analogue golf games. He also provides educational and programming services to golf facilities and coaches all around the world to increase youth participation in the sport.

Youths Learning Golf Through Game Design

How youths are engaging more in an old school sport through the use of modern game design principles
We will showcase how a boring old traditional sport like golf, can be rejuvenated through engaging analogue golf games to provide a more exciting experience for a boarder demographic. We will describe our journey from a simple tic tac toe revamp, has escalated to our golf games improving skills of junior golfer all around the world. Also discussed with be our design process, and what parameters we always navigate between to produce new products to keep long term student engagement.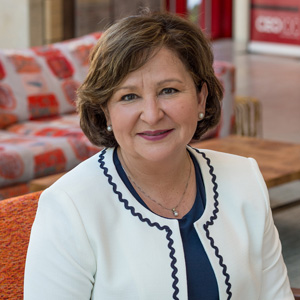 Silviana Falcon
she/her/hers
Assistant Professor
Florida Southern College, Lakeland, FL, USA
Dr. Falcon is an Assistant Professor of Business Administration at Florida Southern College's Barney Barnett's School of Business and Free Enterprise. In 2019, Dr. Falcon was awarded the Outstanding Faculty of the year by the graduating student body. In the same year, Dr. Falcon was awarded the Sam Walton Fellow of the Year by Enactus USA for excellence in the advancement of the entrepreneurship spirit. In 2020, Dr. Falcon was honored with the Dorotha C. Tanner Chair in Ethics in Business and Economics, one of the highest academic awards bestowed upon a Faculty member. In August 2021 Dr. Falcon published the book titled Lectures and Play: A Practical And Fun Guide To Create Extraordinary Higher Education Classroom Experiences. In 2022, Dr. Falcon was awarded the ODK Professor of the year. As a State Certified Building Contractor, she also manages and leads her own residential and commercial building and remodeling corporation.

5S Numbers Game

A playful Perspective in Teaching Management Concepts
Active participation in educational games provide an unparalleled opportunity to apply different approaches to solve the same problem. In my presentation, I will introduce you to the 5S game which was designed to learn and subsequently apply lean manufacturing principles. The game is used in industry to highlight the need for variation reduction, productivity, and reduced waste. I have re-tooled the game to help students understand the power of teamwork, coaching and mentoring, effectiveness, efficiency, informal power, and motivation. This game has also allowed me an opportunity to establish a positive environment where students are having fun and feel happy, energized, all while experiencing failure and improvement through the application of the iterative process. I will share my experiences in the use of this and other educational games as a way to enhance learning.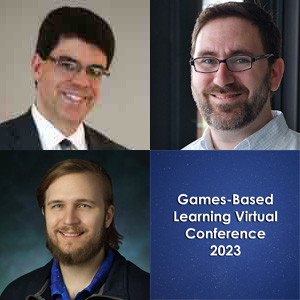 Christopher Carbone
he/him/his
Co-founder
Board Game Academics
Chris is currently a doctoral candidate in clinical psychology at California Southern University. He has worked over twenty years in the career counseling and development in numerous colleges and universities. Throughout his career and with students of all ages, Chris has utilized tabletop gaming to help student explore, identify, and achieve their best chosen self. Chris is also a founding member of Board Game Academics editorial board. Together with fellow academics, they champion practical applications of tabletop gaming in education, the community, and mental health.
Anthony Chatfield
he/him/his
Adjunct Professor
Drexel University
Anthony is a writer, podcaster, and composition instructor focused on multimodal communication, leveraging non-traditional texts like board games. In his courses, Anthony integrates tabletop games as experiential texts, challenging students to evaluate both the tangible physical elements of a game and its rules, and the temporal experience of entering the magic circle and playing with others. Currently, Anthony continues to runs LeadConnect Marketing in Philadelphia and teaches composition at Drexel University and Thomas Jefferson University.
William Nation
he/him/his
Staff Psychologist
Johns Hopkins University Counseling Center
Will, (Dr. Nation is his father) is a Staff Psychologist at Johns Hopkins University Counseling Center, as well as running his own private practice. In addition to these roles he creates nerdy content, reviews games, consults on psychological grants, and speaks at professional conferences and fandom conventions about mental health and nerd culture. He is also a published author on the topics of social isolation and fandom communication. Will also regularly consults, plans, and teaches on social justice and diversity related education.

Practical Applications of Tabletop Games in Higher Education

A discussion of tabletop games in the classroom, counseling center, and career center.
Tabletop games offer a unique opportunity to engage students and introduce new ideas in an accessible, multi-modal format. Join our panel of educators, counselors, and advisors as we discuss the practical applications of tabletop games in higher education. We'll share how we use board games, card games, and roleplaying games in the classroom, counseling center, and career center. Topics include: A first-year writing course focused on rhetoric in board games; an "Exploratory Gaming" program that fosters career development; and the use of tabletop RPGs to create a safe sandbox for students to explore potentially difficult content. This isn't just a discussion of theoretical applications for games in universities but a hands-on look at how we use board games and RPGs in higher ed to help students succeed.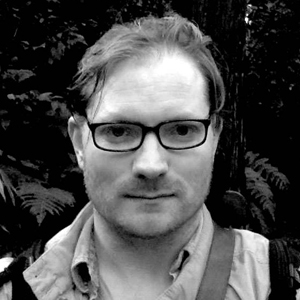 Michael Merriam
he/him/his
Game Designer, Curriculum Developer, Experiential Designer
Full Sail University, Partly Wicked
A journalist, game designer, consultant and curriculum developer, Michael's work has been featured in publications like n+1, The New Yorker, and the LA Review of Books. After attending graduate school at Columbia University in New York, he taught Writing for Games, screenwriting, and Analysis & Criticism at Full Sail University. He also designs Escape Rooms and immersive experiences with the firm Partly Wicked, both with and without an emphasis on education.

Branch vs. Root

Ways to Avoid the Misuse of Skill Trees (Which are Not Merit Badges)
Teachers and administrators agree on the crucial importance of skill acquisition, but some teachers have difficulty assessing (and proving the link between) students' skill development and curriculum. Gamification can help, but is held back by a widespread misuse, and fundamental misunderstanding, of skill trees. Many teachers treat "skill badges" as merit badges, or trophies. This is a fatal error. A close look at what video game characters actually can and cannot do with skills in games would improve student engagement, and make it will make it easier for instructors to address administrative demands for proof of links between the curriculum and actual skill acquisition. Experience has also shown that properly applied skill trees (and even character sheets for students) impact student performance in job interviews and employment. The talk condenses my years of experience in the gamification of classes, in both the humanities and in game development.

Types of Events
Each day of the conference is broken down into different types of events:
Panel Discussion (Live)
This represents a live discussion in which several participants engage with each other over the course of the session.
If accepted, this session should be between 45-50 minutes in total length.
Educational Session (Asynchronous & Pre-Recorded)
This represents a "lecture" type of presentation in which information is shared didactically in a pre-recorded video format.
Session content should be recorded by the coordinating presenter and submitted to the conference staff for editing, transcription, and upload to the conference platforms.
Finished presentations should be between 35-55 minutes in total recorded length.
Live Networking (Live)
An opportunity to network live with other present conference participants and presenters.

Resources
Mighty Networks Login
Teachable Login
Zoom Webinar & Meeting Access

Registration
$50 Discount

$247
Save $50
Includes: Opening Sessions, Educational Sessions, Networking Access
Expires Saturday May 6, 2023
$40 Discount

$257
Save $40
Includes: Opening Sessions, Educational Sessions, Networking Access
Expires Saturday May 13, 2023
$30 Discount

$267
Save $30
Includes: Opening Sessions, Educational Sessions, Networking Access
Expires Saturday May 20, 2023
$20 Discount

$277
Save $20
Includes: Opening Sessions, Educational Sessions, Networking Access
Expires Saturday May 27, 2023
$10 Discount
$287
Save $10
Includes: Opening Sessions, Educational Sessions, Networking Access
Expires Saturday June 3, 2023
Regular Registration

$297
Regular Registration
Includes: Opening Sessions, Educational Sessions, Networking Access
Frequently Asked Questions
I'm having technical trouble... where should I go?
What's included with registration?
Opening Sessions, Educational Sessions, Networking Access