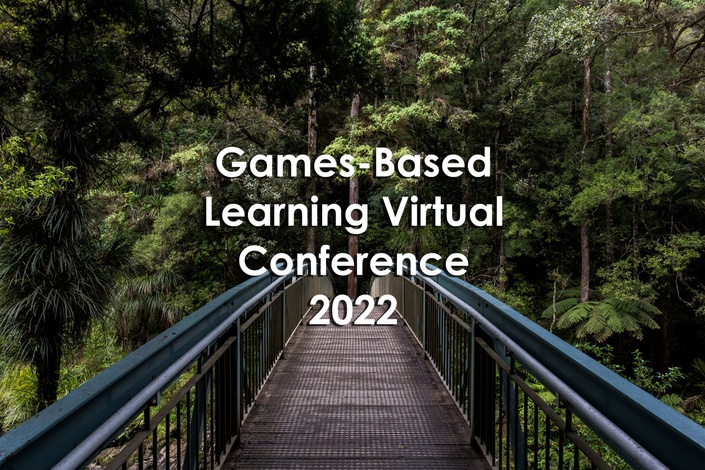 Games-Based Learning Virtual Conference April 22 – 24, 2022
The premiere professional event for designers, educators, entrepreneurs, and instructors, using games and games-based learning.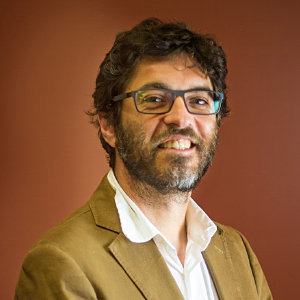 Kurt Squire
he/him/his
Kurt Squire is a Professor of Informatics at the University of California, Irvine, where he directs the Participatory Learning Group within the Connected Learning Lab. He previously Codirected the Games + Learning + Society Center at the Unversity of Wisconsin–Madison.
By Kurt Squire
Designing games for learning: case studies show how to incorporate impact goals, build a team, and work with experts to create an effective game. Designing games for learning: case studies show how to incorporate impact goals, build a team, and work with experts to create an effective game. Digital games for learning are now commonplace, used in settings that range from K–12 education to advanced medical training. In this book, Kurt Squire examines the ways that games make an impact on learning, investigating how designers and developers incorporate authentic social impact goals, build a team, and work with experts in order to make games that are effective and marketable. Because there is no one design process for making games for impact—specific processes arise in response to local needs and conditions—Squire presents a series of case studies that range from a small, playable game created by a few programmers and an artist to a multimillion-dollar project with funders, outside experts, and external constraints. These cases, drawn from the Games + Learning + Society Center at the University of Wisconsin–Madison, show designers tackling such key issues as choosing platforms, using data analytics to guide development, and designing for new markets. Although not a how-to guide, the book offers developers, researchers, and students real-world lessons in greenlighting a project, scaling up design teams, game-based assessment, and more. The final chapter examines the commercial development of an impact game in detail, describing the creation of an astronomy game, At Play in the Cosmos, that ships with an introductory college textbook.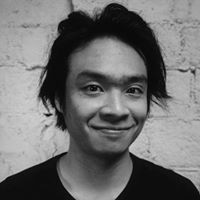 Cyril Lee

he/him/his
Chief Designer at Blackbody Lab Ltd.
Cyril Lee is an industrial designer and co-founder of Blackbody Lab, a Hong Kong based design studio with a vision to bring productive changes to society through design. Inspired by the physics concept, Lee believes good design should behave just like a "black body", which absorbs and caters variaties in people; neutralizes negative environmental and social impacts; and more importantly, radiates positive influences back to our every day livings. With an educational background in both engineering and design, Lee had worked in the past as a design researcher at HKDI DESIS Lab and an industrial designer at Lagranja Design, a Barcelona based design studio. Some of Lee's works were exhibited internationally and won multiple design awards, including Universal Design Competition Expert Award (Germany), National Design Dashi Award (China), and he is also an recipient of the Hong Kong Young Design Talent Award 2015.
LOOP: The Life of Ordinary People
Serious Gaming is a game theory that is known to be effective in delivering educational content, mainly because of its universal appeal to various demographics and its ability to capture prolonged attention. L.O.O.P. is a 2 – 4 persons competitive card game inspired by the theory. Players are challenged to reach maximum Happiness while balancing a material life and preventing a total resource depletion. Applying game theory to the design of L.O.O.P.'s core mechanics, its universal appeal is effective in capturing and retaining learners' attention for a significant period of time. Smog in the air, plastic in the ocean, food waste in landfills... These are all the consequences of our ever-growing consumption. But why are we consuming so much? What is the purpose of consumption? To improve life quality? To become happy? Even if it means work twice as stressful to earn enough money to afford such lifestyle? Are you one of the ordinary people who work unhappily because you want to be happy? Such discussion is important, yet it can often get too heavy or just boring... that's the reason we develop this board game, LOOP, to provide a fun, positive, and engaging environment to explore and experience sustainability in a new way, especially its relationship with our own happiness. In LOOP, which is short of Life Of Ordinary People, you play as an ordinary people, challenged to break out of this familiar but vicious cycle of work, buy and consume. You have to complete activities strategically to achieve your personal goals; utilize your career special ability and favor cards to do creative combos; and, test your will against real-life inspired consumption traps tricking you into spending more!
Laurie Blake
he/him/his
Autistic game designer, author and activist, Laurie runs Stop, Drop & Roll Games Studio, creating and developing games that entertain, immerse and educate, building understanding and empathy through shared experiences.
Earth Rising - Developing a game for education
Laurie will discuss the trials and considerations of developing a board game specifically for a broad spectrum educational angle. Looking at both what was considered before hand, and what was raised by people and teachers throughout development, Earth Rising will be used as an example template for elements that proved both to be positive, and what ultimately had to be avoided, to make the game successful as both a learning tool and a fun experience.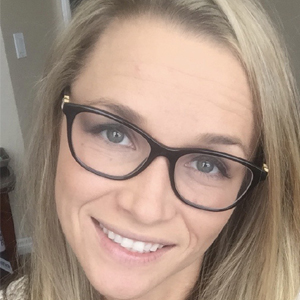 Dr. Jennifer Varrichio, PhD
she/her/hers
Senior Learning Performance Strategist, UnitedHealthcare
Jenny is a Senior Learning Performance Strategist with UnitedHealthcare with a Masters of the Arts in Rhetoric and Writing Studies and a PMP certification. She has 13 years of progressive success in stewarding and consulting instructional design projects and learning initiatives. As a Senior Learning Performance Strategist, she remotely advances performance improvement initiatives using needs analysis, consulting with corporate leadership, building effective project teams, and maintaining mission and goal alignment to promote success in various initiatives. Jenny has also provided instructional design and LMS strategy consultation and developed online learning modules to New York University's Stern School of Business on a contract basis. Currently, Jenny serves as the publications chair and board member for the Federal Government Distance Learning Association (FGDLA). She is aiming to receive her doctorate in Education with a specialization in Instructional design later this year.

Formative Game-Based Activity Development: Perceptions of Instructional Designers
This session will be hosted by Jenny Varrichio only and pre-recorded as an Educational Session that will run for 35 – 40 minutes. Multimedia will be included to provide visuals to the session presentation for some of the concepts and information presented. In this session, Jenny will present the results of her qualitative research study around the decision-making processes of instructional designers who are designing and developing game-based elearning that includes formative activity elements.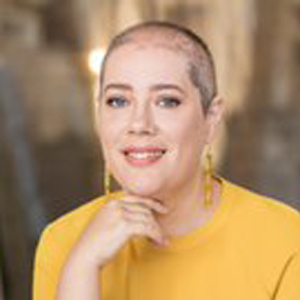 Claire Seldon
she/her/hers
Claire Seldon is a Science and Technology teacher who is working as a Learning Designer with the NSW Department of Education. She is also a casual academic who lectures in Learning Design at UTS. She uses her ICT background to create digital teaching resources for students to use in the classroom with a focus on gamification and emerging VR/AR/MR experiences. Claire has extensive experience presenting professional learning on the use of innovative technology to create teaching resources including using VR/AR in design thinking and inquiry based projects.

Gamification and Virtual Reality
Gamification is the act of redesigning lessons, activities or units of work to incorporate elements of good game design in order to improve engagement and learning outcomes. Elements of good game design include story and discovery. Applying these to educational activities and digital teaching resources allows teachers to differentiate across a broad range of student interests and abilities. Virtual reality is an innovative new tool available to teachers, both as designers of content and as a tool for students to work with. Access to hardware and software that is relatively inexpensive makes the use of VR increasingly more feasible for all teachers. This workshop will showcase an example of a virtual reality experience that has been designed as an interactive student centered resource. Teachers will then be introduced to some web based software that will allow them to create similar experiences as well as the knowledge and skills needed to design and use VR.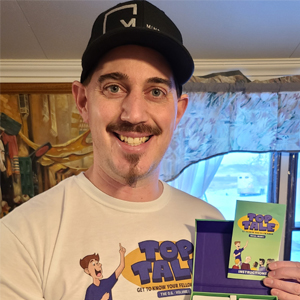 Peter Seiler
he/him/his
Game Publisher/Designer, Yub Nub Games
Peter is the founder and owner of Yub Nub Games LLC and has been part of the board game industry for four years with one published card game, Top Tale: The O.G. Volume 1. Later in 2022 he plans to publish two more games in the Top Tale series, with many more on the way. Peter is a computer engineer by day at HP Inc and extends his passion for inventing to the board game industry. He is also a former Marine, having served from 2003-2008 as a communications technician for a tank battalion. These days he lives in Colorado, enjoying his time off with his wife and menagerie of animals.

Get to Know Your Fellow Humans through Storytelling
In a hybrid in-person and virtual learning (or working) environment, connecting with other humans is challenging. It can especially be difficult to truly bond and learn about your classmates when they don't engage with each other in casual settings outside of the virtual classroom. Through using storytelling in an educational setting, players will often develop a deeper respect and understanding for each other. By gamifying the process, it encourages players to open up more and when others see a player open up, they often open up themselves. In this session, Peter will first explain how he used these principals to craft his game, Top Tale. He will then demonstrate the game with players from the audience. Then Peter will recap the learnings from the demonstration and lead a brief discussion on how a storytelling game could be used in the classroom, for in-person or virtual sessions.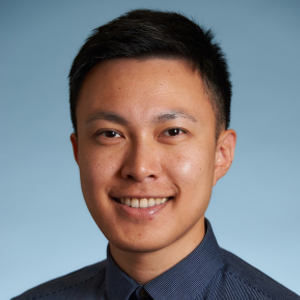 Simon Lee
he/him/his
Librarian | Collections Coordinator, UCLA
Simon Lee is the Librarian | Collections Coordinator for the UCLA (Undergraduate) Library. He has a MLIS in Library and Information Science and a background in Computer Animation. Simon has worked at various educational settings over the past two decades, including public, community college, and academic libraries. With an interest in game-based pedagogies, he formed a Game-based Teaching and Learning Community in 2012 to foster conversations that intersect teaching and learning practices with games. Over the years, Simon has coordinated annual international games day celebrations, organized video game musical concerts, established the library's first video game collection, and designed various instructional games to engage learners in the classroom.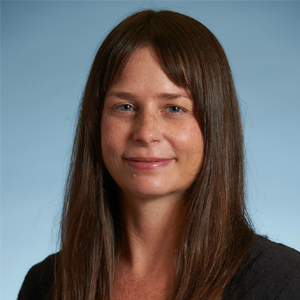 Courtney Hoffner
she/her/hers
Librarian UCLA Library
Courtney Hoffner is a Librarian at the UCLA Library. She has served as a UCLA Science Librarian for over 11 years, and recently become the Library Website Managing Editor and Content Designer for UCLA Library Communications.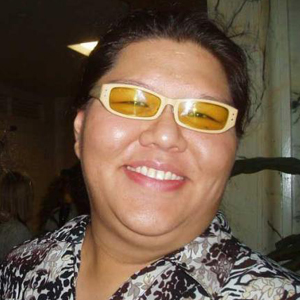 Jennifer Chan
she/her/hers
Scholarly Communication Librarian UCLA
Jennifer is Scholarly Communication Librarian at UCLA, where she liaises with campus partners on the development of targeted outreach and programming that promote scholarly communication, open access, and open education strategies to further the campus mission of research, teaching, and public service. Through the use of gamification and other novel approaches, she seeks to communicate complex concepts in ways that are approachable and engaging. She administers UCLA Library's Affordable Course Materials Initiative, which seeks to more closely align Library collections, services, and expertise with instructional needs. ACMI has helped lower the cost of course materials for thousands of UCLA students while achieving instructors' educational objectives. Jennifer has completed certification in Copyright Management and Leadership.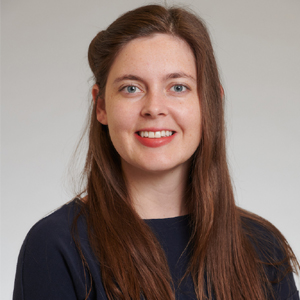 M. Wynn Tranfield
she/her/hers
Librarian UCLA Library
Wynn Tranfield, MLIS, is the librarian for Physical and Basic Sciences at UCLA. She has previously worked in cataloging departments, access services, and community college libraries. Prior to entering librarianship, Wynn worked in agriculture and field ecology in Montreal, Canada. At UCLA, she works with undergraduates, graduates, and faculty to refine knowledge synthesis practices, build information literacy foundations, and explore collections through a critical lens. Past publications have contributed to topics as varied as gamification in libraries, geologic map instruction, and submarine cables as the physical internet. Wynn received her MLIS from the University of Washington and is a graduate of McGill University.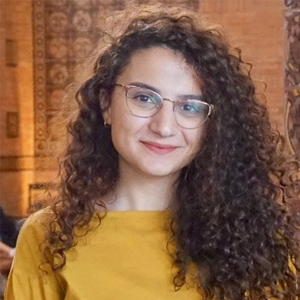 Salma Abumeeiz
she/her/hers
Research and Instruction Librarian University of California, Los Angeles Library
Salma Abumeeiz, MA, MLIS is a Research and Instruction Librarian at the UCLA Library. Her research interests include critical pedagogy, online learning, and community archives.

Open Axis: Gamifying Your Research Journey
How do we make research, writing, and the publication process more equitable, inclusive, and accessible to a wider audience? Enter the game of Open Axis, a choose-your-own-adventure exploration of the research process. This novel approach to scholarly communication instruction provides pathways for undergraduates, graduates, and faculty to explore issues unique to their positions. Creators used the free, open source program Twine to create the non-linear storyline backbone of the game. Original Flowlab.io platformer games were added to reinforce key plot points at crucial junctures. In this session, we will highlight the opportunities and considerations associated with game-based learning by demonstrating the workflow and tools used, as well as the impact of the Open Axis video game. With emphasis on their pedagogical and outreach potential, we will also situate games as a means for promoting user engagement, participatory learning, and event programming.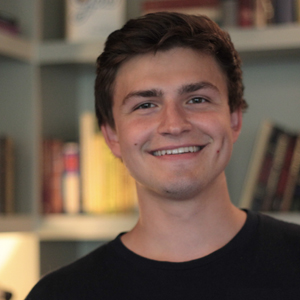 Ed Radion
Co-Founder & CEO, Squiggly
Ed is a first-gen college student and recent University of Virginia graduate who passed on a career in finance to build a game-based learning startup after witnessing the devastation the pandemic caused in early childhood education. Ed is a game designer & developer fully committed to making learning more fun. Along with his team at Squiggly, Ed released 2 games for learning that have been actively piloted in classrooms with early success. He is now focusing on teaching game development and design to neurodiverse elementary and middle school students.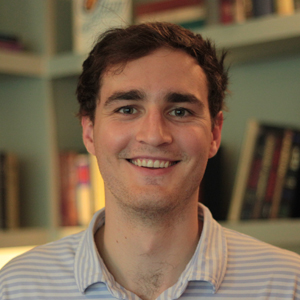 Lukas Houpt

he/him/his
CTO, Squiggly
Lukas is a 4th year at the University of Virginia and builds video games with Squiggly. He is passionate about making education engaging and accessible, and he's working with Squiggly to make this come true. In his free time, Lukas enjoys road trips and playing with his dog.

The Metaverse for Learning
The metaverse is the next generation of the internet and our students today will build it. 3D environments accessed by game consoles and VR / AR headsets that look and feel more like a video game will replace today's 2-dimensional interfacing with information and we have to be ready. We are the founders of Squiggly, a game-based learning startup with 2 K-5 STEM titles on the market. We teach elementary and middle school students how to build video games and are building a metaverse for learning. In this talk, we will share our journey as student founders building Augmented Reality and 3D learning games. We've worked through several key challenges and have learned an incredible amount in the process. We will share everything we've learned as EdTech founders and how you can encourage your students to participate in building the next generation of the internet.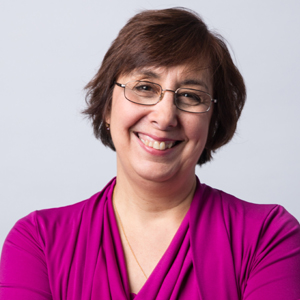 Cristina (Cris) Wildermuth
she/her/hers
Associate Professor, Drake University
Dr. Cris Wildermuth is an Associate Professor at Drake University, where she directs the Master of Science in Leadership and Talent Development (MSLD). Dr. Wildermuth is passionate about creating engaging learning activities, especially instructional games and simulations. Originally from Rio de Janeiro, Brazil, Dr. Wildermuth has traveled extensively, facilitating leadership development programs in Europe and Latin America. In her free time, Dr. Wildermuth loves uncovering new technology tools online and dreaming up new instructional games and course themes.

You don't need to do it all! Assigning Games as Class Projects
Gamification means "the use of game design elements and game mechanics in non-game contexts" (Domínguez et al., 2013, p. 380). While gamification has been shown to improve learner motivation (Dichev, Dicheva, & Irwin, 2020), creating games can be time-consuming. The professor may also struggle to keep the games "up to date" as the course is revised. A solution is to assign game development as a class project. The presenter will discuss her experiences in graduate and undergraduate gamified classes. She will share examples of game assignments and student projects. The workshop will include an opportunity to rewrite a class assignment and a discussion of challenges and solutions.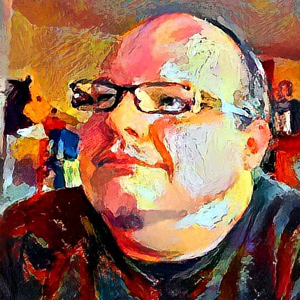 Scott Beattie
he/him/his
Associate professor, CQ University
Scott is a lawyer and criminologist who has spent his research career exploring regulation as the junction between everyday reality and codified systems of social meaning. This led naturally to the use of games and simulations as tools for understanding and teaching how the law operates. Scott has designed both electronic and tabletop game systems for use in the classroom and in the facilitation of group problem solving. He is currently developing a model of 'challenge' based learning that builds student engagement via elements of game based learning, simulation, reflection, problem based learning and connectivism. He is an Associate Professor and the Head of Criminology Courses at CQ University, based in Melbourne, Australia.

Sticks and Stones: A simple team problem solving game
Community groups and other organizations have begun to use tabletop roleplaying games to solve problems, build team cohesion and develop synergistic strengths of affinity groups. Popular games such as Dungeons and Dragons have often been used, but these are unwieldy to use in flexible situations and the emphasis on fighting is frequently at odds with organization goals and ethos. Sticks and stones is a simple story game based on the interactions of shared strengths within teams. It uses core rules that fit on two sides of a business card and the simplest of conflict resolution tools (the titular sticks and stones) that can be played around a campfire, on a picket line or even, with some imagination, in the boardroom. This playtest session seeks feedback on both the effectiveness of the mechanics and the accessibility of the rules text. The game is available under a creative commons license and is free to be adapted and remixed by others to suit their individual needs. This playtest will be conducted over zoom, all the players need to bring is a stick (approx ruler length) or a sheet of paper.

Using Twine to Develop Small Sims
Many teachers face a skills gap in developing their first electronic learning simulation but fortunately the Twine game design dd provides an easy (and free) entry point for beginners. Designed to aid creation of traditional text based adventure games, Twine has a set of powerful tools that allow teachers to create their own sims, with only modest coding skills. These tools are superior to those included in many expensive commercial sim design packages. This workshop will teach you the basics of Twine design and illustrate some example types of simulation that you can develop. You are encouraged to bring your own short simulation design idea for discussion and feedback as to whether Twine might be the solution for you.

What happens next? Story games as a vehicle for problem solving and learning
As tabletop roleplaying games reach broader social audiences they are more often being explored as tools for learning. 'Story games' represent a strand of game design that foregrounds narrative aspects over the combat/wargame elements of traditional games such as Dungeons and Dragons. With light rules mechanics and quick pickup time, these games present more appropriate frameworks for exploration of issues in the classroom and in other problem solving activities. This session will examine a range of the major story game systems, including the FATE, the Powered by the Apocalypse Engine (PBtA) and Belonging Outside Belonging. It will also explore the Micro Game (generally one or two pages in length) as a driver for innovation and as a model for presenting classroom and teamwork oriented games. These different systems will be explained in the context of learning and problem solving applications.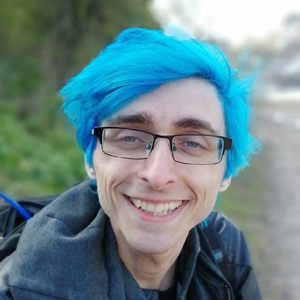 Laurie Blake
he/him/his
Stop Drop & Roll Games Studio
Autistic game designer, author and activist, Laurie runs Stop, Drop & Roll Games Studio, creating and developing games that entertain, immerse and educate, building understanding and empathy through shared experiences.

Earth Rising - Developing a game for education
Laurie will discuss the trials and considerations of developing a board game specifically for a broad spectrum educational angle. Looking at both what was considered before hand, and what was raised by people and teachers throughout development, Earth Rising will be used as an example template for elements that proved both to be positive, and what ultimately had to be avoided, to make the game successful as both a learning tool and a fun experience.

Earth Rising: 20 Years to Transform Our World
Earth Rising is a 1-6 player co-operative family strategy board game for people aged 11+. Taking command of specialists from six different sectors of society, can you transform our way of life towards a sustainable future? This playthrough will showcase the Quick-Play game variant, designed to run the game and its mechanics within one hour for classroom and demonstration purposes.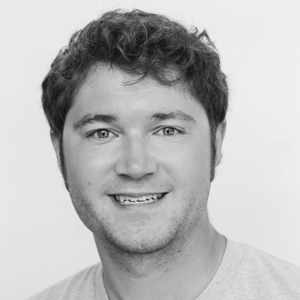 Jon Spike
he/him/his
GamestormEDU LLC
Jon Spike started his career as a high school English teacher and K-12 Technology Coach. He currently works as a Coordinator of Instructional Technology and Integration at UW-Whitewater, collaborating with preservice teachers and instructors to leverage technology in innovative ways. He teaches courses on topics such as Digital Tools and Video Games & Learning. Jon has presented across the U.S. to educators as both a consultant and Google Certified Innovator, sharing his expertise at ISTE, FETC, and IDEACon, and the Midwest Google Summit. Jon founded GamestormEDU, a site dedicated to helping students and educators design their own games. Jon is releasing his first commercial product, a board game called Gamestormers, in 2022. He also hosts the LaughED podcast, where educators around the world share humorous tales from their classroom. Jon is currently pursuing his doctorate in Educational Technology, focusing on collaborative virtual reality in the classroom for creation and design.

Gamestormers
The premise of Gamestormers is simple: You BUILD a game to WIN the game! Each player will assemble a game with one Storyline card, two Item cards, and two Mechanic cards, using all five to create a game narrative. Players can win by either creating a game worth the most victory points, OR creating the most popular game as voted on by their fellow players. During each turn, players can choose from taking a card from the Item Market, searching the Storyline and Mechanic decks for a card to keep, using one of the Item cards in their hand, creating a custom card using dice, or entering the Arena to win victory points. Each of these abilities earns the players cards they can then use in their final game, or earns them victory points. At the end of the game, each player pitches their final game to the group. The player with the most victory points at the end of the game receives the Game Builder Award. The player with the most votes for best game pitch earns the Player's Choice Award. Platform: Tabletopia.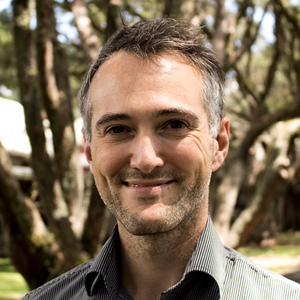 Richard Durham

he/him/his
University of Auckland
Rich provides strategic guidance and decision-making in relation to curriculum development and learning design for the Faculty of Creative Arts and Industries at the University of Auckland. His background is in education design and instruction, though his first love is designing games and consulting for social good organizations, museums, events, and schools. Anywhere he is able to leverage his passion and experience in play, games, and learning.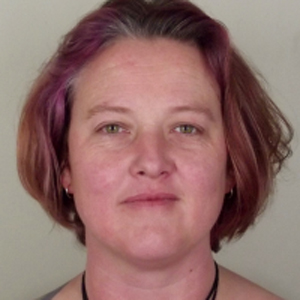 Ruth Lemon
she/her/hers
University of Auckland Waipapa Taumata Rau
Ruth Lemon (Ngā Puhi, Ngāti Pākehā) is a professional teaching fellow in Te Puna Wānanga, the School of Māori and Indigenous Education at the University of Auckland. She has worked in a range of educational contexts: kōhanga reo, primary, secondary English, and tertiary initial teacher education.

Hohi 1816: a boardgame based exploration of early Maori-Pakeha history
Initial Teacher Education students at the University of Auckland were finding it difficult to consolidate their understandings of the critical histories around pre-Treaty Maori and Pakeha engagement, as demonstrated in summative assessment tasks. The game Hohi 1816 was developed to address this pedagogical need and to support students' critical engagement with stories concerning the establishment of the first school next to Rangihoua pa, in the Bay of Islands. The aim was for students to experience the events and the dynamics of the relationships between Maori and Pakeha at the time. The game was redeveloped in collaboration between Ruth lemon and Richard Durham, who supported the re-alignment of the game mechanics with key learning objectives. This workshop will follow the game's journey as an example of redeveloping a teaching game to align learning objectives and gameplay; a vital pre-requisite skill in the development of learning games.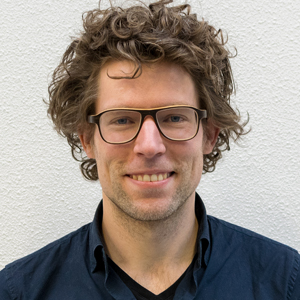 Thijs de Vries
he/him/his
Warp VR
For over 12 years, Thijs de Vries has been a noteworthy leader in using gaming techniques for learning and changing behavior. As international speaker, he talks to business leaders and managers worldwide about the impact of playful learning. Thijs has been awarded top 10 gamification guru for his contributions to the field. A few years back, Thijs founded his latest venture Warp VR. A growing company that revolutionizes how people train by combining storytelling, game-based learning and virtual reality.

Immersive story-based learning
Learning is an experience, everything else is just information. A famous quote from Albert Einstein. As learning designers, we are pretty good in giving information. Most learning forms are designed around providing and testing knowledge. But what about the real world? Operating in the real world requires more than just knowledge. It requires an experience current forms of corporate learning cannot provide. Therefore introducing; immersive story-based learning. By combining storytelling, game-based learning and virtual reality, trainees feel present, making emotion part of the learning process. Imagine being part of a well told story, where you can create the outcome. Imagine feeling really present when experiencing that story. In this presentation, Thijs de Vries, shares his experience working with major clients providing them with story-based immersive learning experiences. Why did this approach work? How did these clients benefit? And what is the effect on the learner himself?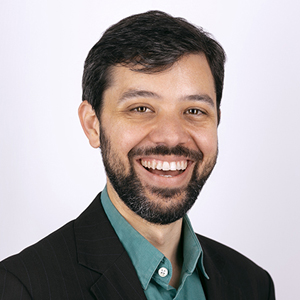 Rob Alvarez
he/him/his
Professor Game
Rob is an expert, international keynote speaker and advocate for the use of gamification and games-based solutions, especially in education and learning. He is the host of Professor Game podcast, works as B2B Product at Ironhack and teaches at IE Business School among other universities. At Professor Game he interviews successful practitioners of games, gamification and game thinking that bring the best of their experiences to get ideas, insights and inspiration to make learning experiences meaningful. At Ironhack he leads the process for creating and adapting educational products for the needs of other organizations that range from companies to other educational institutions. As an adjunct professor at IE University, he focuses both on Gamification and Operations topics.

Outline your first learning game!

Do you consider yourself creative? Have you created a game before? No matter what your answer is, this workshop can help you kick-off the creation of your first game-inspired experience in learning. This rapid-fire workshop will give you that permission you might have been waiting for to take that first step.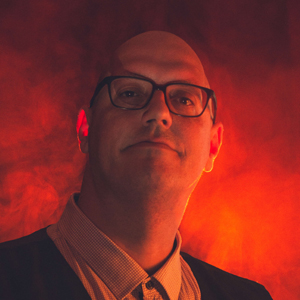 Steve Dee
he/him/his
President, Tin Star Games
Steve Dee is a multi-award winning game designer from Sydney, Australia. He has worked in the industry for over twenty years as a designer, writer, editor, consultant, journalist, organizer, columnist, developer and educator, and publishes his own games as president of Tin Star Games.

The Rent: A Game About Poverty
The Rent is a game about poverty. Specifically, my experience with poverty. I was inspired to make it after attending an event about using personal stories in games. However, I then expanded it to be less personalized so that it can tell a more general story. The beats are the same: with every turn, something is lost, in order to pay the rent. Can you get to the end of twelve months, and what will it cost?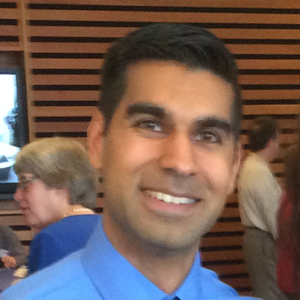 Hamid Printer
he/him/his
Toronto Public Library
Hamid Printer is a Service Specialist in the Innovation Department of the Toronto Public Library. In this role he oversees the creation and delivery of digital literacy professional development for the public and staff. Previous to this role he spent six years working as a youth librarian, and also holds a Bachelor of Education focusing on the primary junior division. Hamid is an avid gamer, and enjoys decompressing by playing video games, board game, and role playing games with friends.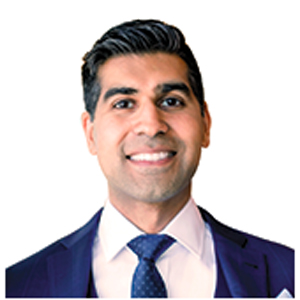 Hafiz Printer
he/him/his
Hafiz Printer has been an educator for over the past decade, with experience teaching K-12 in Canada and Internationally. He is currently the Education Specialist of the Aga Khan Museum in Toronto. He received a Bachelor of Science and a Bachelor of Education from the University of Toronto, before completing a double Masters in Islamic Studies and Education at University College London. Hafiz is a former Jackman Humanities Institute Teaching Fellow and Prime Minister's Award for Teaching Excellent certificate recipient. He has published chapters in Growing Up Between Two Cultures: Problems and Issues of Muslim Children, and Does Religious Education Matter? Hafiz has a great interest in Gamification and game based learning, and has created several board games based on Islamic History.

Adapting Role Playing Games to Class Sized Audiences
In this session we will explore how to adapt role playing games (RPGs) so that they can be used as a tool to work with larger audiences. There are many benefits for the use of non-traditional forms of engaging students such as baking to teach measurement and math; role playing games offer a wide variety of cross curricular opportunities. Unfortunately RPGs can be difficult to scale to the size of a typical classroom, but there are ways in which they can be adapted and modified for both in-person and virtual learning. Additionally the information presented on adapting RPGs may also be used to incorporate table top gaming into classrooms and learning environments as well.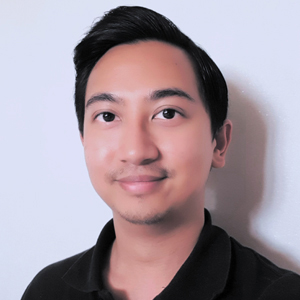 Sufiz Suffian
he/him/his
Recur Consult
Sufiz Mohd Suffian is a Co-Founder of Recur Consult, a Gamification and Behavioural Design consultancy firm that specialises in creating impactful experiences and driving desired behaviours through design and engagement. He is a consultant and corporate trainer with experience in gamification and behavioural design, business development, project management, and marketing. He is also certified in Octalysis Gamification. He has designed award-winning engagement frameworks that lead to behavioural change and actual business results by leveraging on gamification design methodologies and behavioural psychology models. He has spearheaded gamification projects in the SEA region, ranging from product design, marketing gamification, community engagement, learning and development, and culture transformation for clients from various industries, including multinationals, government agencies, international business schools, international consultancy firms, and startups.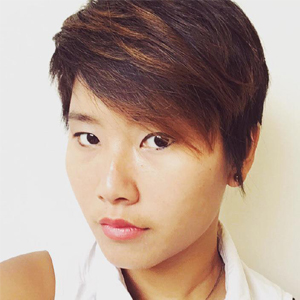 Lex Tan
she/her/hers
Co-founder, Recut Consult
Lex Tan is a Gamification Technologist with agnostic experience working in corporate gamification, the tech sector of Education, Journalism (Print & Digital), Digital Marketing, Food R&D, iOS Development & Design, and Public Relations. She is well-traveled and currently based in Omaha, NE. Her professional working experience spans about 10 years in the realm of freelancers, SMEs, and multinational companies. She has worked with Fortune 500 companies as well as Forbes Global Companies, such as Nestle, Pepsi, YUM, Sodexo, and Tyson. Lex is an avid gamer and enjoys applying game mechanics to real life problems to create experiences that encourage authentic human solutions.

Bridging The Experience Gap

Game elements are a great way to enhance learning experiences to make them more engaging and impactful. However, not all game elements can seamlessly fit into an existing learning experience and bring about the intended engagement and learning outcomes. Likewise, not all games can simply be turned into an effective learning experience by just attaching a lesson plan to them. In order to close this gap, gamification needs to be applied in a manner that can enhance the learner's experience in multiple areas: emotion, engagement, relationships, meaning, and accomplishments. This presentation will explore these areas and real examples of gamified learning experiences designed using non-game platforms, such as Gather.Town, and games, such as Minecraft.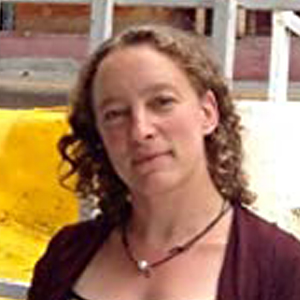 Janine Berger
she/her/hers
Universidad San Francisco de Quito
Janine Berger is a Canadian English teacher who came to Ecuador by way of Israel, Indonesia, Thailand, South Korea, Japan, Nicaragua and Turkey. She holds a Master's degree in educational research and has always been interested in bringing global issues into the foreign language classroom. While researching student motivation, she fell down the rabbit hole of game design and hasn't yet climbed out.

Creating a Globosapiens: Using avatars in the EFL classroom to teach creativity and diversity
When we teach English language learners, our first focus is often on teaching them how to talk about themselves. But what if they don't want to do that? Who wants to talk about their recently deceased family member, or the fact that they might be overweight? And how can you learn new vocabulary if everyone is writing the same answers on a worksheet? And how can you overcome your fear of learning a new language when every time you open your mouth, you're liable to get it wrong? In this live session, participants will be involved in creating their own non-digital, imaginary avatar, which will then be used as the basis for developing many exciting story-based lesson plans for teaching any foreign language at any age or level. Beginning with the basics of imagining the avatar's name, country of origin, family and daily life, we will then proceed to look at other necessary grammar and vocabulary required by the language learner and explore ways to turn these lessons into creative, personalised, student-led and student-designed narratives.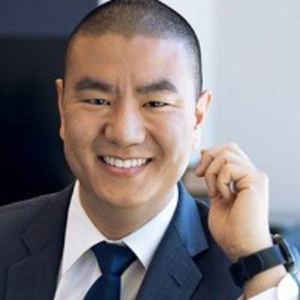 Alex Lu
he/him/his
Game Designer, Dogs BOND
Dogs BOND is Alex's first board game design; bringing Fortune 100 Program Management to the project. Now he dreams of developing the BOND gaming system into other genres. As one of the few Asian-American game designers, he also hopes to bring hobby and community together.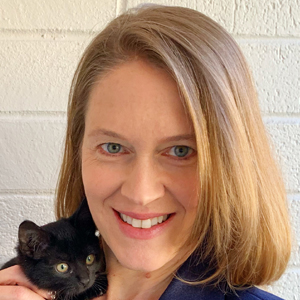 Nicole Forsyth
she/her/hers
President and CEO, RedRover
Since 2006, Nicole Forsyth has served as President and CEO of RedRover, a national 501(c)(3) nonprofit organization that helps animals and people in crisis and strengthens human relationships with pets. Previously Nicole worked in fund development for the Placer SPCA and was a classroom teacher. As an educator, parent, leader and avid reader, Nicole understands how stories and play can enhance learning. In 2007, Nicole initiated the RedRover Readers program. RedRover Readers uses stories and play-based activities to help children, ages 5 - 11, develop empathy skills. She later co-wrote and directed the development of an interactive, bilingual digital book and game app series called The Restricted Adventures of Raja. She now serves as Editor for the Kind News™ magazine for kids, an extension of the RedRover Readers program. Nicole has a B.A. degree in English and Education, M.A. degree in Communication and M.S. degree in Animal Biology.

Dogs BOND as a teaching tool for empathy and compassion.
Dogs BOND is a board game where players take on the role of a rescue dog finding their forever home. Navigating events that happen around them, players will collect and sometimes compete for the attributes needed to be adopted. This board game is being leveraged by dozens of rescues across the United States as an educational tool to create a more "pawsitive" way of discussing rescue, adoption, and responsible dog ownership by creating empathy for the animal. We've infused the rescue journey with play, whimsy, and most importantly - hope.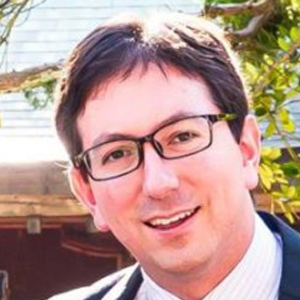 Martin Sedaghat
he/him/his
Niigata University of Health and Welfare, International Preschool
Martin Sedaghat is a teacher and English curriculum coordinator at the Niigata University of Health and Welfare International Preschool. He is currently studying for his TESOL MA through the University of Birmingham, and is particularly interested in game design for young learners, the implementation of picture books in the classroom, and assessment for second language acquisition for children. He enjoys designing and playing games with his students, and also with his family and friends.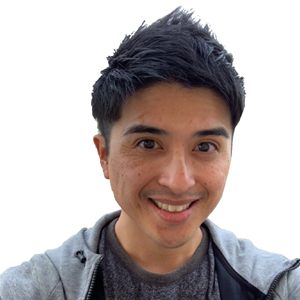 Kurt Samson
he/him/his
Nagoya University of Foreign Studies
Kurt Samson an MA candidate in TESOL at Nagoya University of Foreign Studies. He is currently a curriculum developer at No Borders International School in Aichi, Japan. He is also a game designer and writer for the tabletop role-playing game "Legends of Avallen", currently available through Modiphius Entertainment. His research interests include second language acquisition, young learners pedagogy, Vygotskian sociocultural theory, interactional competence, game-based language learning, and collaborative storytelling.

Game Design for Young Learners: Pedagogy & Principles
Games can be wonderfully effective teaching tools, but when creating and using them with young children in the classroom there are many important factors to consider. This presentation will discuss the process of game design and implementation from the contexts of two educators who have years of practical experience teaching young children. Participants will be introduced to the pedagogy behind teaching young learners, along with the social, physical, and cognitive benefits that games and ludic play can bring for this age group. They will learn about the core principles of good game design, as applied to children, and the key differences between games that are appropriate for children and those that are made for adults. Finally, a number of examples will be shared that showcase games which fit the discussed criteria well.
Ryan Schaaf
he/him/his
Gaming and Society: An Honors Course, Notre Dame of Maryland University
Ryan Schaaf is an associate professor of Educational Technology at Notre Dame of Maryland University. In the past, he was nominated for Maryland Teacher of the Year and received the Dr. Hickey Award for technology leadership. He is the author of six books involving gaming and digital-age learning and assessment. Making School a Game Worth Playing: Digital Games in the Classroom, A Brief History of the Future of Education: Learning in the Age of Disruptive Times, and Literacy is Still Not Enough were released through Corwin Press. Using Digital Games as Assessment and Instruction Tools , Reinventing Learning for the Always-On Generation: Strategies and Apps that Work, and, Game On: Using Digital Games to Transform Teaching, Learning, and Assessment were released through Solution Tree Press. Reinventing Learning for the Always-On Generation recently received an IPPY Award for its contributions as a resource for educators.

Gaming & Society: An Honors Course
Ludology has a lot to teach mainstream academia! More importantly, it offers incredible potential for the learners of the digital generations. This interactive presentation chronicles the exciting launch of an innovative, interdisciplinary honors course known as Gaming and Society. Participants will witness this course's genesis as it challenges learners to perform a deep dive into gaming's intersections with big business, art, psychology, gender, race, education, and health. They will witness first-hand how the course's learners cultivated critical next-generation skills such as problem-solving, creativity, communication, collaboration, and critical thinking using alternative and authentic assessment types all educators should consider using in their real-world or virtual classrooms. Finally, participants will witness how learners create their own gaming studios in order to develop and deliver a professional game proposal to real-world game companies.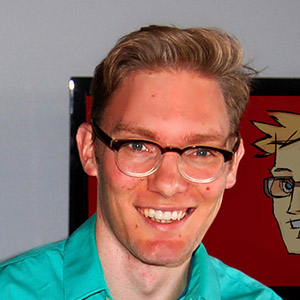 Shaun McMillan
he/him/his
Shaun D. McMillan has worked as a professional Animator, Graphic Designer, and Game Artist for various studios. He also taught game design and is the designer of the Bible Study adventure card game Great Boy the Game, and he also designed ALLIANCE, the Ultimate World Leader Political Science Megagame, in which 72 participants are given 4 hours to solve a simulation of all the world's geopolitical problems. You can find more of his educational games and his podcast, Best Class Ever, at www.BestClassEver.org

How to Easily Turn Lectures into Games. Let's Play to Learn.
Game based learning and simulations can be far more effective ways to teach, but the drawback is that designing a simulation takes an excessive amount of preparation. Educators simply do not have the energy, time, or mental space left over to take these extra steps. The other drawback is that the most effective games need custom mechanics that are both fun and teach the key learning objective. But it is often extremely difficult to put together game mechanisms that both work (are not broken), are fun, and teach the key learning objective. But what if we could simply apply loose game mechanisms that work because they aren't bound by rigid rules to our lectures to get all of the benefits of a simulation with little to no extra preparation?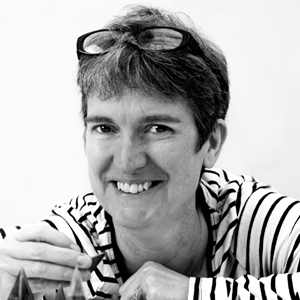 Sarah Le-Fevre
she/her/hers
Games for Good / Ludogogy
Sarah Le-Fevre is a games-based learning professional who specialises in organisational learning around systemic 'wicked problems', and helping businesses spot and exploit opportunities for ethical 'for good' innovation. She works with tools such as Lego® Serious Play® and the Octalysis gamification framework to create compelling immersive learning experiences. She is currently writing a book outlining a systems practice approach to delivering impactful learning within organisations. A real board games nerd, she is considering having her floors reinforced to support the ever increasing weight of the boxes. When she is not designing or facilitating learning games she is the editor of Ludogogy Magazine a bi-monthly magazine on all things games-based learning, gamification and gameful design. Sarah lives in Oxfordshire with her husband, younger daughter, and a beautiful (but very loud) Bengal cat. Contact her at [email protected]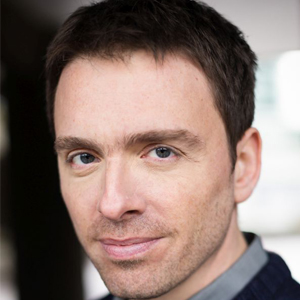 Terry Pearce
he/him/his
Untold Play
Terry Pearce is a games-based and playful learning professional who focuses on creating innovative products and tools to unlock people's own creativity and playfulness. He speaks, writes and consults on making learning more fun and interactive, and coaches learning designers on their learning design practice. The flagship product of his business, Untold Play, is the Transform Deck: a deck of cards to inspire learning designers to transform their sessions and make them more activity and games-based. Terry lives in Somerset with his multiplying books, his wife, an occasional dog and an ever-changing cast of birds. His passionate love affair with games shows no sign of abating and continues to rampage with no discernable pattern through the terrain of boardgames, word games, card games, role-playing games, PC games, mobile games and VR games, among others. You can reach him at [email protected]

Interrogating Your Avatar - Facilitating self-inquiry through playing, and making, 'Little Games'
'Little Games' can be explained quickly verbally, or with minimal written material. Extreme examples include 200 word RPGs. Brevity often means they have few materials, or even that these are created by play. Games like 1000 Blank White Cards display this approach. These traits are ideal for learner-centred approaches, where designers need no view on desired learning outcomes, suggesting such games can support reflective practices, like Inquiry Questions. Portability and brevity mean they can be played 'within' real life, allowing players to step in and out of the magic circle - gaining insight and learning as they do. The example game which we will use to demonstrate these ideas, invites the player to choose an 'avatar', which acts as both reflective inspiration (e.g. What would a Fox do?) and a trigger to enter the game (e.g. when encountering something reminiscent of the avatar). This is similar to context aware reflective questioning used in Street Wisdom and similar practices.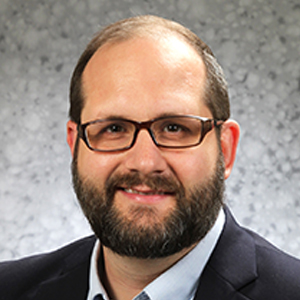 Jared Chapman
he/him/his
Associate Professor/Chief Innovation Officer, Utah Valley University
Dr. Jared R. Chapman has 25 years experience in education. For the past 9 years he has been researching and publishing in educational gamification and developing gamification plugins for the Canvas LMS. He is an Associate Professor at Utah Valley University and founder of Delphi-me.com. His career goal is to create environments where people are successful.

Introducing Delphinium, a Researched-based Course Overlay to Gamify the Canvas LMS
In this presentation we'll spend about 1/3 of the time describing the rationale and importance for gamified instruction, including the results of our research; about 1/3 demonstrating Delphinium the platform we have developed for quickly adding Delphinium to Canvas LMS courses, including examples from a variety of course designs; and about 1/3 of the time answering questions and discussing specific use cases for Delphinium. Delphinium can gamify ANY Canvas course in less than 10 minutes without requiring teachers to modify their content or activities.
Tom Vielott
he/him/his
United States Army War College
Tom Vielott is a game designer and national security professional specializing in wargaming. He has worked on a wide variety of games for both educational and analytical purposes. Currently he works for the United States Army War College as a Wargaming Fellow.

Itoora Peace Game
The Itoora Peace Game is a negotiation game in the context of a violent humanitarian crisis. It is meant to teach students about the operational difficulty of saving lives in a conflict zone and the political dynamics that lead to war crimes and genocide. Players will take the role of peacekeepers, NGOs, and combatants on the ground in trying to save lives or achieve their political ends.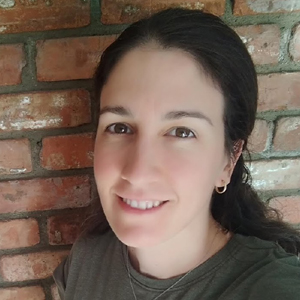 Amelie Le-Roche
she/her/hers
Designer, Zerua Games
Amelie is an animator/artist/mom/gamer. She is a veteran of the video game industry, now designing and illustrating family friendly board games in her "free" time. She focuses her games on educational, uplifting themes that can engage the whole family.

Lab Meltdown
2-4 players, 30 minutes, ages 10+. [Hand management, movement, addition with positives/negatives] You and your fellow scientists must work together to prevent a catastrophe. Use your cards and math skills to neutralize all the chemicals in the lab. It's a math game, so it teaches players to add negatives and positives together.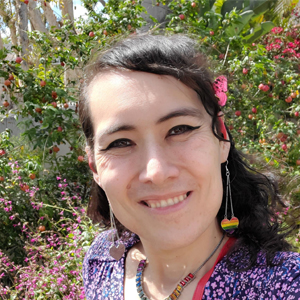 Xoe Allred
she/her/hers
Game Designer, Knife Bunny Games
ADHD trans mom game designer and software engineer with a passion for perspective and representation
Opacity

A legacy trick taking game about representation in an unbalanced owl-igarchy. Campaign managers push for parliament representation that will impact games to come, but must coordinate with others to establish change while diamond owls are over represented. The game is designed around themes of increasing visibility of marginalized groups that are under represented. The game does not explicitly deliver any lessons, but I hope to use it as a tool to start conversations about the subject, and to evoke the unfair feeling of being silenced by the predominance of an over represented class, as well as the unfairness of them having a head start, despite the rules stating you have a chance of winning. How this class can, even without malintent, make it difficult for the under represented to be heard. Also the importance of solidarity to make meaningful lasting changes.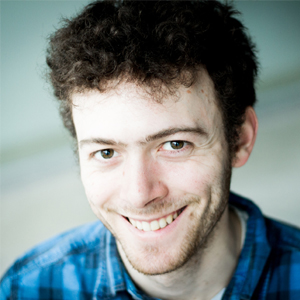 David Masnato
he/him/his
Protospiel Online
David Masnato is a designer, artist, and board game enthusiast. He currently lives and works in Chicago. His game design work has been playtested at Protospiel, Nonepub, and Break My Game. David's current game design projects are Roux Mates, Sandcastle, and Saros.

Roux Mates
In Roux Mates, 2-5 players ages 12+ will compete to determine who is the most popular roommate by cooking meals for their friends and doing chores around their shared apartment kitchen. The winner is the roommate who brought their friends and fellow roommates the most joy over the course of the game. Roux Mates isn't specifically an educational game, but it does ask players to interrogate their relationships with each other in the context of cohabitating. The cost/benefit analysis of aiding other players is a significant thematic and mechanical theme of the game.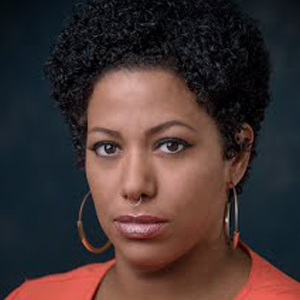 Dr. Keziah Tinkle-Williams, PhD
she/her/hers
Professor, Chandler-Gilbert Community College
I have a BA in Literary Studies, and an MA in Rhetoric, Composition, and Technical Communications from Eastern Washington University. I am nearing the end of my doctoral journey of a Ph.D. in General Psychology, with an emphasis in Cognition and Instruction. Learning is my first love, and I thoroughly enjoy being a perpetual student. I have 19 years of teaching experience in higher education with ten at the university level, and the last five years as Residential Faculty in the Composition, Creative Writing, and Literature Division at Chandler-Gilbert Community College. What I enjoy most about teaching is working with my students and opening their minds to new possibilities. My doctoral research examined group dynamics in a team-based, gamified course from a phenomenological perspective. Although I already have my ideal job, a dream would be to do gamification consulting work for both businesses and educational institutions.

Team Work Makes the Dream Work: Group Dynamics in Gamified Learning Environments
Although the student or "player" experience is at the center of a gamified curriculum, it is not known what it is like for a community college student to experience group dynamics in a team-based gamified learning environment. In this session, the presenter will share the results, implications, and practical applications of her doctoral investigation. The theoretical foundations for the study consisted of various theories and frameworks that pertain to the chosen phenomenon of group dynamics in a team-based, gamified learning environment, including play theories, collaborative and competitive learning theories, team dynamics theory, and group development theoretical models. The data were subsequently analyzed using Giorgi's five-step descriptive phenomenological analysis. The resultant general structure of the experience and key constituents revealed a sense of intersubjective, playful learning that is at the center of the student experience in gamified classrooms.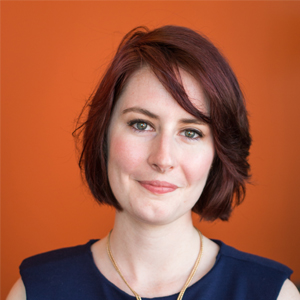 Naomi Pariseault
she/her/hers
Senior Learning Designer, Brown University
As a senior learning designer in Digital Learning & Design at Brown University, Naomi likes to consider her role to be best articulated as a learning engineer and experience designer. She believes that learning is a multifaceted experience (engaging, inspiring, challenging, etc.) and should serve as a catalyst for reflection, change, and appreciation of our world. She is a certified Master Craftsman in gamification design for learning and has earned the Level 1, 2, and 3 Certifications from Sententia Gamification. She is also a certified facilitator for teaching the Level 1 Certification Program. Gamification design is by far her most favorite approach of learning design. One of the Brown undergraduate courses she designed with Professor Jim Egan, "Fantastic Places, Unhuman Humans," won two international awards for excellence in gamification design. Naomi holds an M.A. in English Literature and a Master in Library and Information Studies (MLIS) from the University of Rhode Island.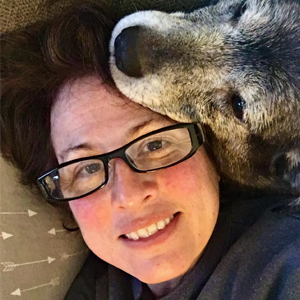 Emily Hipchen
she/her/hers
Director, Nonfiction Writing Program, Brown University
Emily Hipchen is a Fulbright scholar, the editor of Adoption & Culture and a co-editor of the book series Formations: Adoption, Kinship, and Culture (OSUP). She is also the author of a memoir, Coming Apart Together: Fragments from an Adoption (2005). She's an editor of Inhabiting La Patria: Identity, Agency, and Antojo in the Works of Julia Alvarez (SUNY 2013) and of The Routledge Auto|Biography Studies Reader (2015); as well as an editor of five special issues. Her essays, short stories, and poems have appeared in Fourth Genre, Northwest Review, Cincinnati Review, and elsewhere. She is the director of the Nonfiction Writing Program at Brown University, where she teaches nonfiction.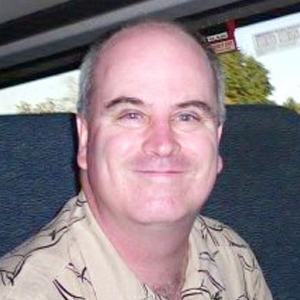 Jim Egan
he/him/his
Professor, Brown University
Jim Egan came to Brown University's English department after first completing a stellar career in the National Basketball Association with the California Cougars, leading the league in assists for 11 years straight, then fronting the indie rock band Purple Gazelles with his amazing guitar licks for 5 years . . . No, wait. That's the story of his imaginary life. Sorry. In fact, Egan came to Brown straight-out-of-grad school in the early 1990s, and he's been teaching courses on American literature, good & evil, literary theory, and a range of other topics as well as writing works of literary analysis and fiction (sometimes the distinction between the two is a little blurry). He's been interested in and working on gamifying his online, asynchronous courses for about 6 years now.

The Story of Story's Power
We will describe the power of story in educational gamification, whether of a whole course, or a single assignment or a set of assignments. A good story of whatever length or complexity provides the driving force of the experience. Games are story-driven by definition, and these stories—implicit or explicit, epic, adventure, discovery, problem-solving, conflict-resolution, whatever kind they are—immerse learners in learning. They become adventurers, which provides powerful motivation for student engagement. In our presentation, we address this transformation, the kinds of stories we use or might be used in a game-based learning environment, offer models and examples of building stories, and share our experiences in a gamified educational context as a pedagogical methodology that works.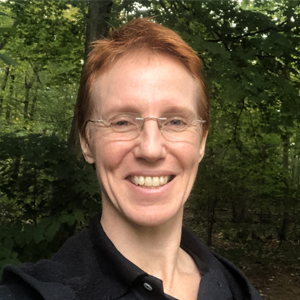 Meghan Gardner
she/her/hers
CEO, Guardian Adventures
Founder of Guardian Adventures, which provides consultation and development of innovative and educational online and live events specializing in culturally relevant story-based and emotionally immersive experiences where participants are highly engaged and transferring their education from the learning environment into practical use. Meghan is also a story-based adventure designer and staff trainer for Royal Caribbean and a guest lecturer at Harvard Graduate School of Education

Using Cultural Stories and Gamification to Improve Emotional Engagement
Games and culturally relevant stories capture our imagination and inspire emotional engagement while also providing context to the experience. We will cover how to use culturally inclusive stories and gamification in your events.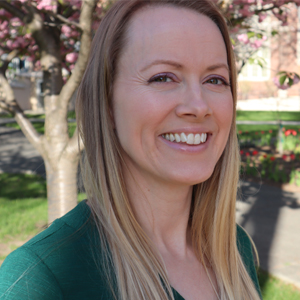 Kimberly Tolson
she/her/hers
Professor, Lewis-Clark State College
Kimberly Tolson teaches composition and humanities at a small state college in Idaho where she regularly implements games-based learning into her classroom. Presenting a dynamic and memorable experience through play for her students is a foundational pedagogical practice. She also has a YouTube Channel called Tabletop Tolson dedicated to the joy of playing tabletop games. Through Tabletop Tolson, her Professor Kim tutorial series showcases the many cognitive benefits of using games-based learning. She also regularly publishes creative nonfiction essays and considers herself an avid thespian, having just finished her first live performance in a play since the onset of the pandemic.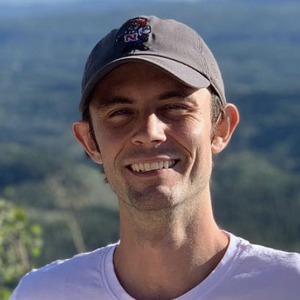 Dustin Staats
he/him/his
Business Owner, Staats Education LLC (DBA Board Gaming with Education)
Dustin has experience teaching English as a second language to a variety of age levels – from kindergarten to university students. He also works in the field of education in various capacities, including consulting, research, and running and hosting tutoring programs. He is always looking for ways to create a more engaging classroom to develop a strong classroom culture to strengthen learning. He has a lot of support from his amazing wife Grace. You can find Dustin playing board games with friends, teaching, running around LA training for races, or at any of the "BGE's Tabletop" events.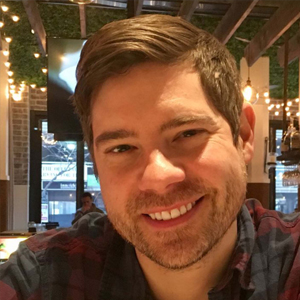 Micah Sawyer
he/him/his
Principal: Simulations and Games Based Learning, Root a part of Accenture
Micah is an award-winning Game and Experience Designer that has the weird job of making things like games, escape rooms and conferences that help large companies change, grow, and get their people engaged with their strategy. He has had the honor of designing for some of the largest companies in the world on a diverse range of topics. Occasionally he also has the time to design some games that are just for fun too. On the side he just likes to create stuff: giant sculptures, puzzle boxes, RPG systems for preschoolers, gamified interactive haunted houses, dice roller apps. Just in general anything that sounds challenging and engaging. Notable Achievements include: - Gold & Silver Brandon Hall Awards for Use of Games and Simulations in learning - Multiple "Top 10" and "Best of" awards from The Dice Tower for board game designs - ENnie nomination for Dice & Dragons RPG Dice Roller, a 3D rpg dice roller for iOS - Second place in a Color the Santa contest from Food Town Grocery Stores

Using Games-Based Learning to Teach Communication Skills
This panel will provide three perspectives on how to use games to teach communication skills. Practicing verbal, nonverbal, written, and demonstrative methods of communication is vital to flexing those skills. The games showcased in this panel will demonstrate how you can facilitate a dynamic learning experience for your students or clients when you want to emphasize the analytical and cognitive skills needed to communicate effectively. A games-based learning experience helps people become better communicators but also better thinkers. Join the presenters in this panel to learn how to successfully persuade a captive audience, to practice clarity and preciseness in observing a unique situation and giving directions, and to demonstrate written messages using creativity as a means to communicate. The games highlighted in this panel showcase both individual and cooperative methods of communication, so they address personal ingenuity and collaboration efforts equally.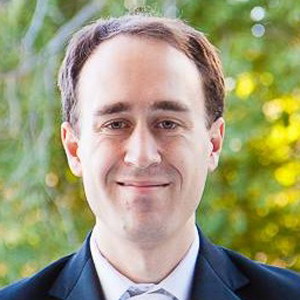 William Newton
he/him/his
Protospiel Online
Will Newton is a Mathematician and Data Scientist who loves solving problems, using data to make better decisions, and playing games. He works full time for Syntellis Performance Solutions, helps with Protospiel Online, and owns his own business, Newton Mathematical Consulting.

Chess, Go, and Poker: Problem Solving with Different Kinds of Complexity
Playing any game of skill is an exercise in problem-solving. Different game designs can be complex in different ways and give rise to different kinds of problems. Chess has complicated rules that lead to a very constrained game space where precise calculations are required to play well. Go has simple rules that lead to a much larger game space where long calculations are not practical for a human brain and much more room for intuition is allowed. In Poker, players must play without perfect information and the outcomes of nearly all decisions are subject to some random chance. The complexity arises from managing this uncertainty and randomness effectively. Many of the problems we face as individuals and as a society are complex like Poker or Go rather than like Chess. How do we design games that expose players to this kind of complexity and exercise the problem-solving skills needed for this type of complexity?
Games-Based Learning Virtual Conference 2022
The Home for Games-Based Learning
The Games-Based Learning Virtual Conference is the premiere professional event for designers, educators, entrepreneurs, and instructors, for games, games-based learning, gamification, serious games, and simulations.
Dates & Times
Friday April 22, 2022
Saturday April 23, 2022
Sunday April 24, 2022

Types of Events
Each day of the conference is broken down into different types of events:
Educational Session (Asynchronous & Pre-Recorded)
This represents a "lecture" type of presentation in which information is shared didactically in a pre-recorded video format.
Session content should be recorded by the coordinating presenter and submitted to the conference staff for editing, transcription, and upload to the conference platforms.
Finished presentations should be between 35-55 minutes in total recorded length.
Opening Session (Live)
This represents a "keynote" and interview type of presentation in which information is shared through a live and synchronous conversation with a HOST.
The presenters(s) will be scheduled for a live and synchronous interview to start a day of the conference.
This session should be between 45-50 minutes in total length.
Demonstration Session (Live)
This represents a live demonstration of finished game design or learning experience in which information is shared experientially in a live and INSTRUCTOR lead format.
This session should be between 40-50 minutes in total length.
Game Playtest Session (Live)
This represents a live demonstration of an in-progress; draft; or not-yet-published or otherwise publicly available learning game; educational game; or simulation.
The game should be available for live testing online.
This session content should be outlined and prepared to be between 40-50 minutes in total length.
Workshop Session (Live)
This represents a live and interactive training where participants carry out a number of training activities in which information is shared experientially in a live and GROUP directed format.
This session content should be outlined and prepared to be between 40-50 minutes in total length.

Resources
Mighty Networks Login
Teachable Login
Zoom Webinar Access
Wonder.Me Access

Registration
$100 Discount
$197
Save $100
Includes: Opening Sessions, Educational Sessions, Networking Access
Expires Thursday January 20, 2022
$80 Discount

$217
Save $80
Includes: Opening Sessions, Educational Sessions, Networking Access
Expires Thursday February 17, 2021
$60 Discount

$237
Save $60
Includes: Opening Sessions, Educational Sessions, Networking Access
Expires Thursday March 17, 2022
$40 Discount

$257
Save $40
Includes: Opening Sessions, Educational Sessions, Networking Access
Expires Thursday April 14, 2022
$20 Discount

$277
Save $20
Includes: Opening Sessions, Educational Sessions, Networking Access
Expires Thursday April 21, 2022
Regular Registration

$297
Regular Registration
Includes: Opening Sessions, Educational Sessions, Networking Access
Frequently Asked Questions
I'm having technical trouble... where should I go?
What's included with registration?
Opening Sessions, Educational Sessions, Networking Access