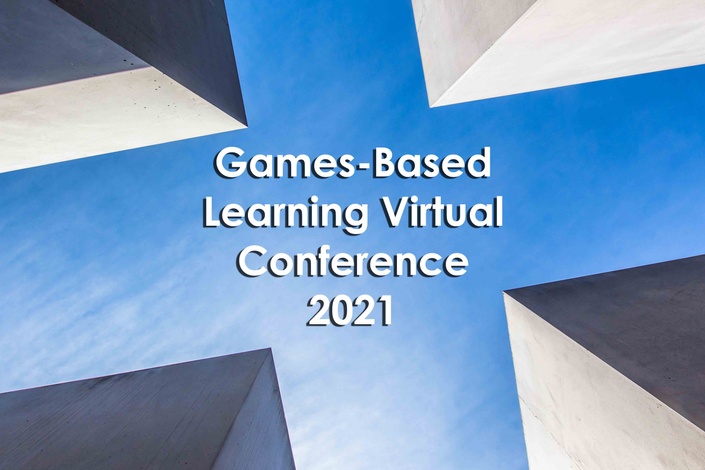 Games-Based Learning Virtual Conference April 16-18, 2021
The premiere professional event for designers, educators, entrepreneurs, and instructors, using games and games-based learning.
Games-Based Learning Virtual Conference 2021
The Home for Games-Based Learning
The Games-Based Learning Virtual Conference is the premiere professional event for designers, educators, entrepreneurs, and instructors, for games, games-based learning, gamification, serious games, and simulations.
Dates & Times

Friday April 16, 2021
Saturday April 17, 2021
Sunday April 18, 2021
(17:00 GMT – 23:00 GMT) 12:00pm – 6:00pm (Eastern Time)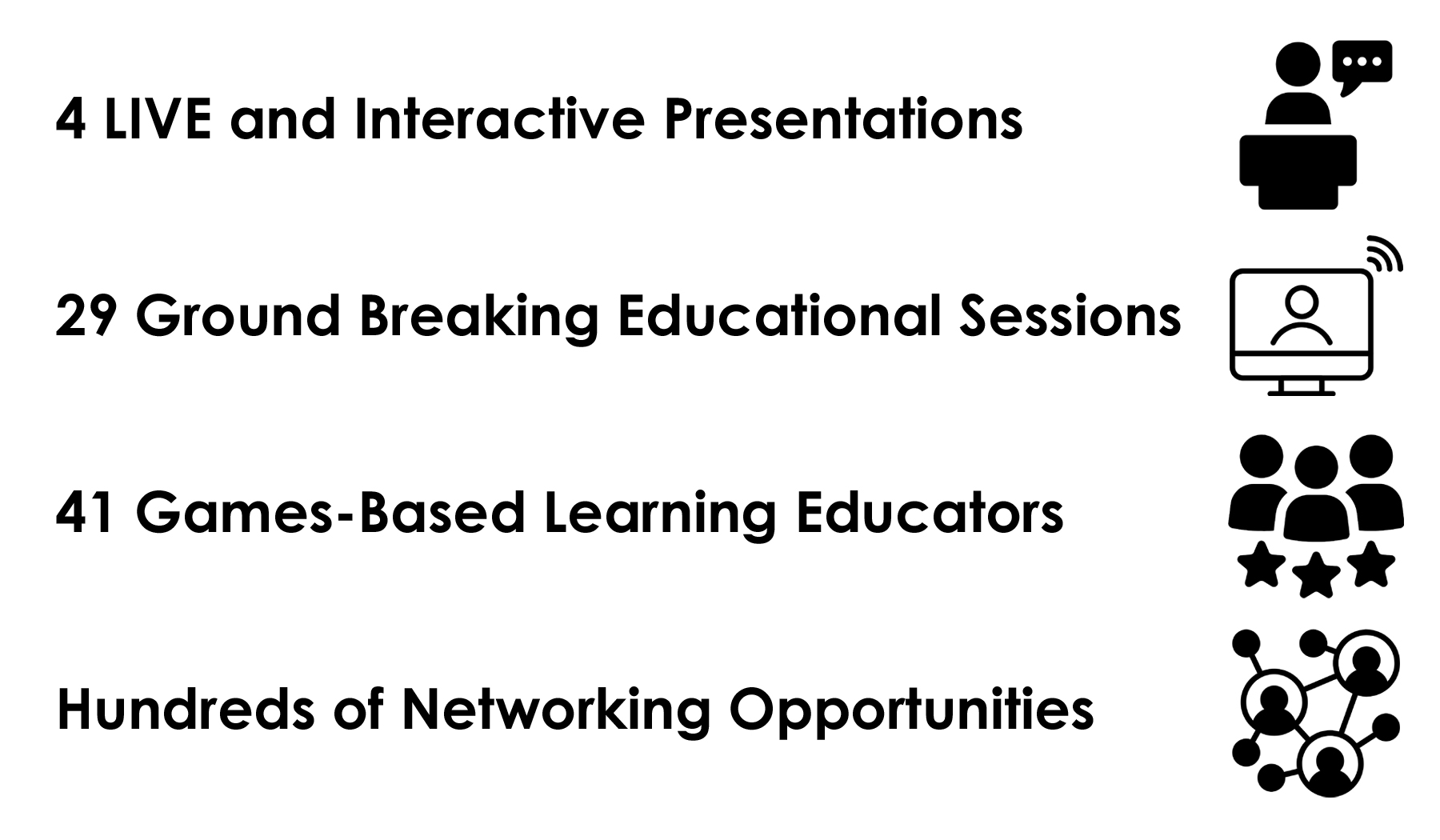 4 LIVE and Interactive Presentations
29 Ground Breaking Educational Sessions
41 Games-Based Learning Educators
Hundreds of Networking Opportunities

Friday April 16, 2021

---
Opening Session 12-1pm (ET) | Friday April 16, 2021
Dr. Constance Steinkuehler, PhD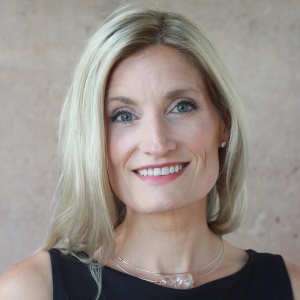 Constance Steinkuehler, Ph.D., is a professor of Informatics at the University of California—Irvine where she researches the cognitive, intellectual and social aspects of esports and multiplayer online video games. She served as senior policy analyst under the Obama administration in the White House Office of Science and Technology Policy, advising on games and digital media. She is the founder and former president of the Higher Education Video Games Alliance, an academic organization of game-related programs in higher education.
Session #1A 1:30-2:30pm (ET) | Friday April 16, 2021
Covid-19 Has Changed the Classroom: How Games-Based Learning Can Enhance Connectivity and Curriculum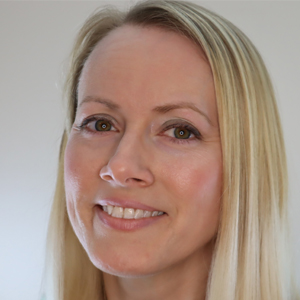 Kimberly Tolson
she/her/hers
Professor, Tabletop Tolson

Kimberly Tolson is a college English and Humanities Professor who loves to incorporate board games into her curriculum. A couple of her favorite games to share with her students are Concept, Dixit, Times Up, and Codenames. She uses her YouTube Channel, Tabletop Tolson, to teach other instructors and students how to use board games in the classroom to learn soft and hard skills. It's called Board Games in the Classroom with Professor Kim and her videos feature full tutorials with accompanying learning objective goals. Personally, Kimberly prefers strategy games with a strong theme.
Covid-19 Has Changed the Classroom: How Games-Based Learning Can Enhance Connectivity and Curriculum

Covid-19 threw the proverbial wrench into traditional learning approximately a year ago. Whatever your instructional situation, the entire country has been emotionally, physically, and psychologically affected by this pandemic in a way that encourages distance, silence, and doubt, even fear. Moreover, once the country considers reopening schools nationwide and everyone returns to what they think is normal, they might be surprised that all the isolation and fear remains. It doesn't just dissipate. It's not going to be easy to adjust. As a college instructor, I returned to in-person classes in the fall of the pandemic (2020) and have learned several things about teaching in a post-Covid world. I want to show how students can benefit from a games-based learning curriculum to bridge that gap that Covid-19 has left in its wake. We have been distanced in a way that we have not experienced in our lifetimes, and we must be prepared for the day when in-person classes resume.
Session #1A 1:30-2:30pm (ET) | Friday April 16, 2021
ENGAGE! | Among Us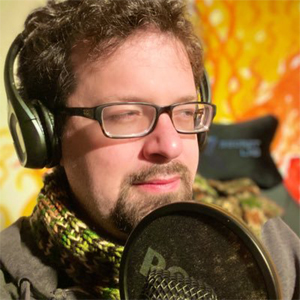 Jeremy Yanofsky
he/him/his
Educator/Content Producer

ENGAGE!
Jeremy Yanofsky has donned countless dapper hats as an educator and educational technology / media literacy specialist over the years. He currently produces ENGAGE! on YouTube where his ongoing mission is to help make game/play-based learning of all flavors more accessible to educators across the globe. You can find ENGAGE! at youtube.com/ENGAGEshow.
ENGAGE! | Among Us

In this episode of ENGAGE!, we call a meeting to discuss why educators should be leveraging 2020's most downloaded mobile game in schools and classrooms today.
Session #1A 1:30-2:30pm (ET) | Friday April 16, 2021
Gamify Your Class! How to Design an Experiential Learning Series for Educators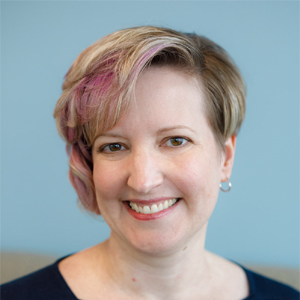 Jocelyn Kervin
she/her/hers
Digital Literacy Consultant, York Region District School Board (YRDSB)
Jocelyn Kervin is a Digital Literacy Consultant (DLC) with the York Region District School Board in Newmarket, Ontario, Canada, where she supports educators with the implementation of modern learning tools and strategies in the classroom. Previously, Jocelyn taught Music in both high schools and elementary schools in YRDSB. During school closures over the last year, Jocelyn has been part of a team developing and sharing resources and workshops for educators new to virtual learning environments. Jocelyn is a Google and Soundtrap Certified Educator, and is active as a workshop presenter, performer, and a music and technology education advocate who is always looking for new and innovative ways to integrate technology and the arts.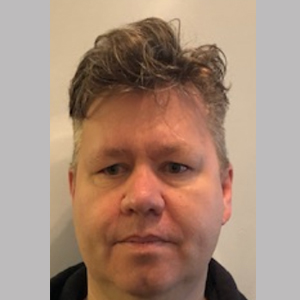 Derrick Schellenberg
he/him/his
Digital Literacy Consultant, York Region District School Board

Derrick Schellenberg is a digital literacy consultant and former secondary school English teacher in the York Region District School Board from Ontario, Canada. He has his master's degree from the Ontario Tech University. Derrick enjoys reading, writing, playing sports and engaging in dialogue about all aspects of education.
Gamify Your Class! How to Design an Experiential Learning Series for Educators

Professional learning in a pandemic presents challenges and opportunities. Teacher learning may take place synchronously online via live webinars, or asynchronously, through the independent review of recorded videos and resource materials. This presentation will explore how an immersive, engaging experiential learning series focusing on how to gamify your class was developed for teachers' needs and learning styles under unprecedented circumstances. First, the design of the overall plan for educator learning, including a launch, four monthly adventures, an online learning hub, and additional side quests as needed, will be shared. Second, the launch of student events in both elementary and secondary panels, culminating in a showcase where students take on the role of designers and players, will be presented. Finally, the ongoing sequencing of learning to explore gamification in greater depth while remaining responsive to educator feedback while teaching in a pandemic will be explored.
Session #1A 1:30-2:30pm (ET) | Friday April 16, 2021
Games in Crisis Management - Powerful Ways To Unlock Potential And Find Innovative Solutions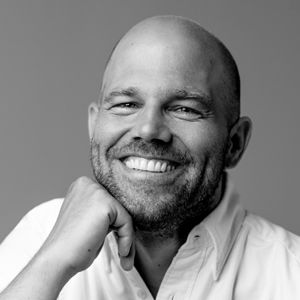 Thomas Lahnthaler
he/him/his
The Crisis Compass

Thomas is an experienced international crisis leader, mediator, mentor, facilitator, and speaker. His crisis management expertise spans over two decades and 30 countries where he led crisis teams in conflict and disaster contexts responding to some of the most complex emergencies of our time. He advises business leaders and teams on all aspects of crisis preparedness and response, and has a passion for developing simulated and game-based solutions for effective and interactive learning. Thomas is creator and CEO of The Crisis Compass and founder of Groundwork. He is not afraid to say it like it is.
Games in Crisis Management - Powerful Ways To Unlock Potential And Find Innovative Solutions

Crises have one thing in common: confident decisions need to be made to successfully navigate uncertainty and ideally emerge stronger on the other side. Games are underused catalysts to stimulate and facilitate different ways of thinking and contribute to finding creative and innovative solutions that help companies and people manage crisis through a means of reinvention. In this session, participants will get ideas for how to use games in crisis management, preparedness and learning. They will be introduced to two business learning games; one focused on developing innovative solutions and on facilitating a strong culture that is based on a reinventor's mindset, the other one on how to facilitate exchange of perspectives around challenging topics. You will also have the opportunity to hear from Thomas' practical experience over many years, including how businesses can benefit by including playful methods into their crisis management practices.
Session #1B 3-4pm (ET) | Friday April 16, 2021
The power of play: playfulness as key to connection, empathy and learning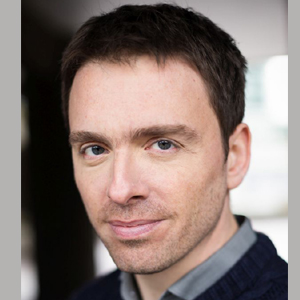 Terry Pearce
he/him/his
Untold Play

Terry Pearce heads up Untold Play, his project to explore the power of play in learning. He designs and facilitates games-based and playful learning experiences, and creates learning games and gamified products to aid in learning. In 20 years in L&D he's worked with corporate, educational institutions, healthcare and local authority organizations and charities. His passion is bringing the power of play to life in learning. He's won NHS and L&D institution awards for his program design, and has been published in Training Zone and Ludogogy among others.
The power of play: playfulness as key to connection, empathy and learning

We too quickly discard play as childish and not relevant to serious matters. Even in games-based learning and gamification, a focus on results and the measurable can lead us away from playful experiences towards controlled ones. This reluctance to embrace play is not supported by the evidence, which suggests that play benefits progress, human connection and empathy, performance and effectiveness, resilience, and a host of other highly business-relevant factors. Play is a serious business. Nowhere is this more true than in learning, where play allows for experimentation and trial, and errors that lead to more engaging and robust learning than occurs when we are overly concerned with performance, and with defining what's 'right' and getting things right first time. Games-based learning must proactively build a sense of play into learning experiences to maximize engagement and sustainable progress towards learning outcomes.
Session #1B 3-4pm (ET) | Friday April 16, 2021
Games or Activities? How I Created a Math Game that Students Enjoy Playing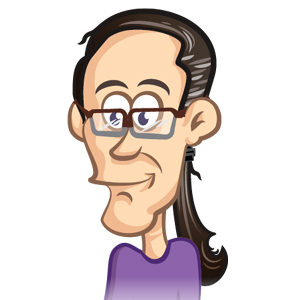 Scott Kelly
he/him/his
BSGames

Scott has been playing board games for as long as he can remember, and tried creating a couple as far back as high school. He eventually got a job with Games Workshop in sales, but unofficially created games and scenarios for their events and tournaments. From there he went into teaching, and began to combine both passions into using games for learning, and created a game to encourage students (and all people, really) to practice their basic math skills in a fun way that was more game than work. And now you're caught up!
Games or Activities? How I Created a Math Game that Students Enjoy Playing

Many math games that educators are presented with or encouraged to use are actually more like ""activities"" with some competition or goal added on to make it seem like a game, and thus more appealing to students. But games are much more than that. In this presentation, I will explain the process of making my own math game, which is now published, from the inspiration, through the decisions I made to reach the goals I wanted it to achieve, and how it can be used not just for fun and practice, but also assessment of a student's thinking.
Session #1B 3-4pm (ET) | Friday April 16, 2021
Alternate Reality Learning: Transforming Instructional Environments with Immersive Narrative Games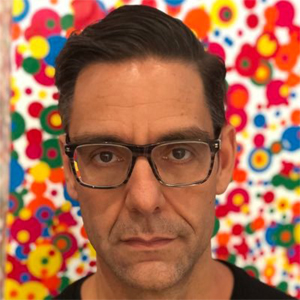 Paul Darvasi
he/him/his
University of Toronto

Paul Darvasi, PhD, is an educator, game designer, speaker, and writer who works at the intersection of games, culture and learning. He teaches English and media studies, and is a founding member of the Play Lab at the University of Toronto. His research explores how commercial video games can be used as texts for critical analysis by adolescents. He has designed pervasive games that include The Ward Game, Blind Protocol, a cyber-warfare simulation that instructs on online security, privacy and surveillance, and series of orientation games for McGill University. Paul has worked with various universities, the US Department of Education, UNESCO, foundry10, Consumers International, iThrive, and Connected Camps and has participated in several international research projects. His work has been featured on PBS, NPR, CBC, the Huffington Post, Polygon, Killscreen, Gamasutra, Sterne, Endgadget, Edsurge, Edutopia, and MindShift.
Alternate Reality Learning: Transforming Instructional Environments with Immersive Narrative Games
Alternate Reality Games (ARGs) extend the learning game experience to the real world, combining digital and analog elements to create an anytime, anywhere immersive learning environment. Dr. Paul Darvasi will share how he employs a modular toolbox of video game mechanics, social media, elaborate puzzles, interactive tools and locative activities to immerse players in narrative-rich worlds. The exciting possibilities for embodied learning will be explored through an examination of The Ward Game, a pervasive game designed to teach Ken Kesey's classic novel, One Flew Over the Cuckoo's Nest, and Blind Protocol, a cyber-warfare simulation.
Session #1B 3-4pm (ET) | Friday April 16, 2021
Game Design 101 – How to Get Your Game Started Quickly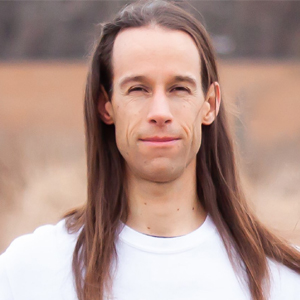 Joe Slack
he/him/his
The Board Game Design Course and Crazy Like a Box
Joe Slack is a board game designer, publisher, instructor, and the author of the #1 international best-selling book, The Board Game Designer's Guide, along with 2 other #1 new release books on game design. He has taught Game Design and Development at Wilfrid Laurier University and runs the Board Game Design Course and the Creation to Publication Program, which are online courses for new game designers. Joe has 4 games published with other publishers (Zoo Year's Eve, Kingdom's Candy: Monsters, Four Word Thinking, and King of Indecision) and one game (Relics of Rajavihara) that he is self-publishing following a successful Kickstarter campaign.
Game Design 101 – How to Get Your Game Started Quickly

This presentation will walk participants through all the steps required to create a game. It will start with how to come up with an idea and then turn this into a vision for their game. It will then show participants how to transform this idea into a playable prototype, how to playtest this with others effective, and then make helpful iterations to help it evolve into the best game it can be. The presentation will also include ways to playtest and develop your game during a pandemic where you can't get together in person.
Session #1C 4:30-5:30pm (ET) | Friday April 16, 2021

Empowering Voices with Gamified Climate Action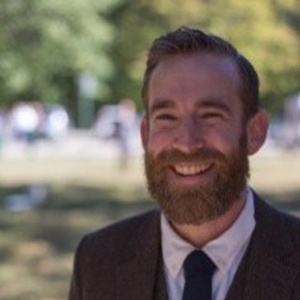 Clayton Whittle
he/him/his
Ph.D. Candidate, The Pennsylvania State University

Clayton Whittle is an educator, environmentalist, action-oriented design-based researcher, and game designer. He has 10 years in classroom teaching experiences supplemented with invaluable time as a learning design consultant. His interest in games and learning began with exploring games as ethical analysis devices in 2010. He continued his work at Dankook University, where he designed and developed DELRE, a digital role-playing game that replaced the textbook for introductory language classes. Currently, he is a Ph.D. candidate at Pennsylvania State University, specializing in game design and persuasive technology for environmental education. His work at Penn State seeks to empower individual citizens to act as environmental agents in their own lives by providing educational tools, engaging experiences, and a platform through which their voices can build efficacy.
Empowering Voices with Gamified Climate Action

The goal of this presentation is to describe, in approachable language, both the need and potential strategies for finding new ways to marry modern serious games design theory with empirically grounded environmental psychology and learning science theories. Based on environmental the psychology principles self-efficacy, actionable knowledge, and environmental attitudes this presentation will address the need to move beyond awareness of issues and declarative knowledge about climate change. After discussing how these theories can inform environmental game design, this presentation will discuss how these design theories can be employed to empower voices in populations and locations traditionally not prioritized by environmental education initiatives.
Session #1C 4:30-5:30pm (ET) | Friday April 16, 2021

Gamification of Pandemic Preparedness Training in West Africa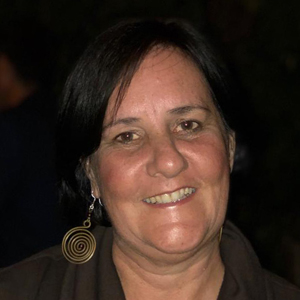 Natalie Denmeade
she/her/hers
Moojoo

My personal motto is: The edge of the unknown is the best place to play. This belief has driven my approach to learning and gamification – as a teacher, instructional designer, and web technology expert – for the last two decades. Most recently, I've developed and managed gamified blended-learning and training programs in more than 20 African countries. I'm also the founder of a non-government organization (NGO) in Zanzibar, where we play on the edge of the unknown to teach adults and children about archaeology and the joy of Swahili culture and music.
Gamification of Pandemic Preparedness Training in West Africa

What do COVID19, Ebola, and pandemic influenza have in common? You got it. They're all pandemic diseases that originated in animals and jumped to humans – where they've caused deadly outbreaks and international upheaval. The nature of emerging diseases increasingly calls for an approach that brings together specialists in human, animal and environmental health – a One Health approach. Join the Moojoo founder, Natalie Denmeade, on our hero's learning journey to bring these professional groups together through the gamification of both online and face-to-face workshops in One Health. See how a medical doctor from Ghana transformed herself into a humble shopkeeper, hear how a Senegalese veterinarian became a compelling traditional healer, and learn how gamification has the potential to revolutionize global health training through the One Health approach.
Session #1C 4:30-5:30pm (ET) | Friday April 16, 2021

Gamification of Strategic Thinking: A Boardgame for Learning Strategy Development and Implementation

Thorsten Kodalle
he/him/his
Lieutenant Colonel (GS), The Bundeswehr Command and Staff College

Thorsten Kodalle is a lieutenant colonel (general staff) at the Bundeswehr Command and Staff College and lectures on security policy focusing on strategic wargaming. He is a member of the NATO research task group "Gamification of Cyber Defense/Resilience" and "Distributed Wargaming in a COVID-19 world". He is an experienced facilitator of manual wargaming and especially for educational matrix wargaming. He supported the development of an influence wargame by the Australian Information Warfare Division in 2018. His most recent project Gamification of Strategic Thinking, leverages a commercial board game (Scythe) to teach strategic tools like SWOT analysis, OODA-Loop, and the agile project management framework Scrum. These combinations provide an agile education approach. He has a diploma in Social Sciences, a master in Military Leadership and International Security and is certified Scrum Master Level I and Product Owner Level I.
Gamification of Strategic Thinking: A Boardgame for Learning Strategy Development and Implementation

This presentation describes the seminar 'Gamification of Strategic Thinking from construction to end, the improvised online facilitation of the first iteration, improvements in the second iteration, and the overall results and findings. Thereby, it contributes to discussing how to implement commercial board games in education, particularly for political science and management. The seminar used the board game 'Scythe' as the strategic environment. Seminar goals were applying management tools to strategy development and implementation in a competitive environment characterized by volatility, uncertainty, complexity and ambiguity. 90% of the participants would recommend the seminar, and 80% would recommend Scythe to teach strategic thinking. The author planned the seminar as an on-premise seminar. However, due to COVID-19, all on-premise seminars were cancelled. The second iteration has a Scrum overlay and is conducted in eight two-weeks sprints, ending with a tournament in March 2021.

Saturday April 17, 2021
---
Opening Session 12-1pm (ET) | Saturday April 17, 2021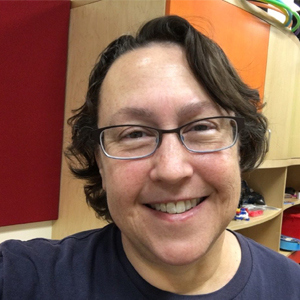 Tracy Fullerton, M.F.A. is an experimental game designer, professor and director emeritus of the USC Games program. Her research center, the Game Innovation Lab, has produced several influential independent games, including Cloud, flOw, Darfur is Dying, The Night Journey, with artist Bill Viola and Walden, a game, a simulation of Henry David Thoreau's experiment at Walden Pond which was named "Game of the Year" at Games for Change 2017 and "Developer Choice" at IndieCade 2017. Tracy is the author of "Game Design Workshop: A Playcentric Approach to Creating Innovative Games," a design textbook used at game programs worldwide, and holder of the Electronic Arts Endowed Chair in Interactive Entertainment.
Session #2A 1:30-2:30pm (ET) | Saturday April 17, 2021
Playing physical games over Zoom. And other dichotomies halting the leap to quality education.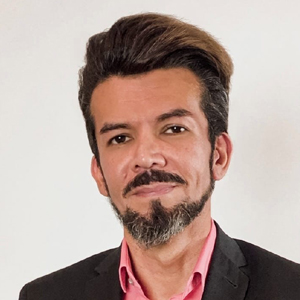 Erik Agudelo
he/him/his
Founder of Play Learn Develop

"Hello Everyone, my name is Erik, and I'm a designer and developer of solutions for learning and development (L&D). At this stage we all know that the way we teach and learn desperately need an update. I believe that we all can do our part to push for this change. In order to walk the talk, I quit my corporate job as a Program Manager, and set up Play Learn Develop (PLD). The model I've develop in PLD has three pillars: Human Behavior, Data Science and Active Learning. I truly believe that games (in all their forms) can improve the learning experience Currently I'm testing ToolBox for Creativity (my latest L&D product), in partnership with the University of Economics Krakow, to teach students of the class Organizational Behavior. I'm also partnering with Trinity College Dublin to securing funding to develop the data science part of my company. I truly hope my project and my proposed presentation sparks your interest and curiosity. "
Playing physical games over Zoom. And other dichotomies halting the leap to quality education.

By separating board games from digital games we unintentionally, and in some cases intentionally, block the development of hybrid games with an enormous potential to maximize the affordances of both worlds and deliver a much richer learning experience to players and learners. The mere existence of this dichotomy, like many of dichotomies listed in this presentation, cause more damage than good. During an experiment I carried at the University of Economics Krakow in 2020, various lessons learned were drawn. One is that combining the use of technology and board games resulted in a powerful tool to enhance learning (perhaps more so in times of social distancing). The second one is that the students found creative ways to ensure their games were developed and tested. It's my belief that the skills gained will give these students an advantage when looking for employment as part of teams that will spend large part of their time working online.
Session #2A 1:30-2:30pm (ET) | Saturday April 17, 2021
Empathic Co-creation of Games for Learning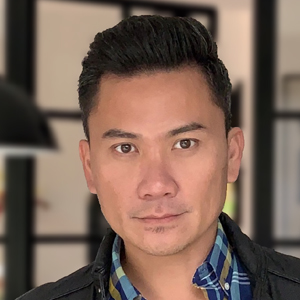 Sylvester Arnab
he/him/his
Professor, Coventry University, UK

Sylvester is a full Professor of Game Science at the Disruptive Media Learning Lab and an associate of the Centre for Post-digital Cultures at Coventry University, UK. His research focuses on the investigation into engaging, empathic, and empowering experiences through the lens of playful and gameful design practices. Sylvester is the co-founder of the award-winning GameChangers initiative (http://gamify.org.uk), which has been adapted in Malaysia and is currently being expanded into Vietnam and Indonesia towards responding to the UN's Sustainable Development Goals. Sylvester has recently published a book on 'Game Science in Hybrid Learning Spaces', which provides insights into the research and practice of purposeful game design with a focus on hybrid education.

Empathic Co-creation of Games for Learning
Games and gameplay are increasingly, if not fully, embedded in our everyday lives. The wide reach of games in all their varieties does not discriminate, opening up opportunities for them to be used as a medium to communicate serious messages and to facilitate engaging educational experiences. Games, which are more readily blended with existing practices, are more likely to be accepted by practitioners, such as teachers, as useful resources. It is essential that the sense of ownership and autonomy is promoted, suggesting that practitioners such as teachers should be empowered to create or co-create their own games. This talk draws from existing research, development, and practice under the award-winning GameChangers initiative and its sister initiatives in South-East Asia, which have produced empathic and holistic game design methodologies and tools for onboarding and supporting educators and learners to co-create meaningful and purposeful games.
Session #2A 1:30-2:30pm (ET) | Saturday April 17, 2021
What Do Gamified, Fully Online Courses Look Like?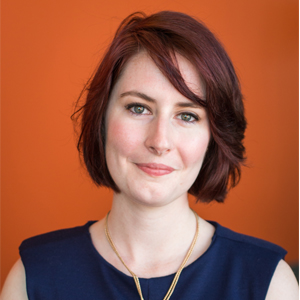 Naomi Pariseault
she/her/hers
Instructional Designer, Brown University

As an instructional designer in Digital Learning & Design at Brown University, Naomi likes to consider her role to be best articulated as a learning engineer and experience designer. She believes that learning is a multifaceted experience (engaging, inspiring, challenging, etc.) and should serve as a catalyst for reflection, change, and appreciation of our world. She is a certified Master Craftsman in gamification design for learning and has earned the Level 1, 2, and 3 Certifications from Sententia Gamification. One of the Brown undergraduate courses she designed with Professor Jim Egan, "Fantastic Places, Unhuman Humans," won two international awards for excellence in gamification design.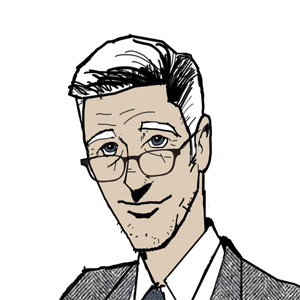 Jim Egan

he/him/his
Professor, Brown University

Jim Egan is a professor of English at Brown University. His interests include the use of gamification in K–12 and higher education, and the ways in which the values, goals, and meanings associated with studying, reading, and producing literature have changed in the Information Age.
What Do Gamified, Fully Online Courses Look Like?

So what does a fully online, gamified course look like exactly? And one that's completely asynchronous? Join Professor Jim Egan (English Dept) and Naomi Pariseault (Instructional Designer) through a journey where you can see current online gamified literature courses at Brown University. You will learn about the design decisions made and how they are practically implemented in a standard learning management system (Canvas).
Session #2A 1:30-2:30pm (ET) | Saturday April 17, 2021
The Highs and Lows of Virtualizing Business Games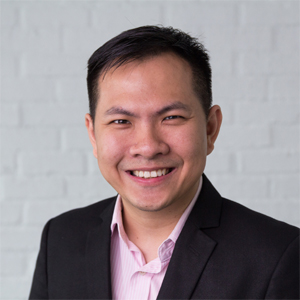 Andrew Lau
he/him/his
Think Codex

Andrew Lau is the CEO and founder of Think Codex, a multiple award-winning Gamification Organization. He is also the Chair of the International Gamification Confederation (GamFed), a global community of gamification experts, academia, professionals, and practitioners headquartered in Europe. As a thought leader, he has spoken in many international (European) & national conferences, universities, Malaysian TV & radio sessions (BFM) on wide-ranging leadership, business, big data and gamification topics. Organizations especially seek him to give internal talks to senior-level executives in the area of Leadership & Gamification.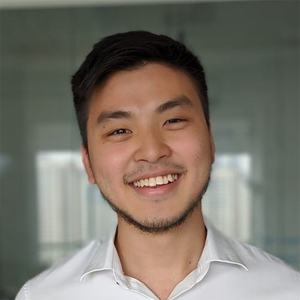 Gabriel Goh
he/him/his
Think Codex

Gabriel Goh is a certified facilitator and Gamification Designer with Level 1 Octalysis Certificate at Think Codex. His experience as a Gamification Designer allows him to contribute deep insights when facilitating gamified learning programs through his understanding of how game elements link with learning objectives. With a background in coaching and personal development, Gabriel provides a unique perspective in gamification design with a keen focus on human centric design elements. He also utilizes this skillset as part of his facilitation techniques to draw out the right type of reflections and insights from participants. Gabriel has co-developed gamified solutions in various business topics, including customer service, sales acceleration, strategic thinking, performance management, and problem solving that have been used by numerous Fortune 500, Multi-National, and Government Linked companies from different industries.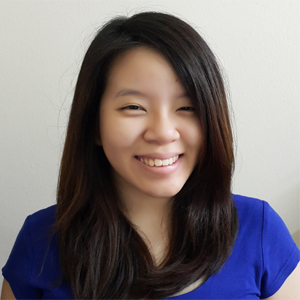 Kerry Wong
she/her/hers
Think Codex

Kerry Wong is the Head of Gamification Design at Think Codex, a multiple award-winning Gamification Organization. In the four years she's been with the organization, she has been developing business games focused on the adult learning experience. She and the team have tackled subjects such as strategic thinking, business acumen, etc., in facilitated client sessions.
The Highs and Lows of Virtualizing Business Games

Initially focused on creating gamified in-person learning experiences with some digital elements to boost the experience. When the world preference shifted towards virtual and online, we realized that we had to entirely flip the way we did things or risk shutting down. Having virtualized 10 business games in the past 6 months, we will be sharing our personal experience and how virtualizing a gamified experience is not as straightforward as digitizing the materials and content. To summarize, the 3 challenges we faced were Engagement, Technology and Team. As we discuss each challenge in detail, we will also be exploring various topics such as understanding your audience, ensuring learning objectives are met, the design process, how different game play presented different problems, etc.
Session #2B 3-4pm (ET) | Saturday April 17, 2021
Gamified Immersive Learning and Education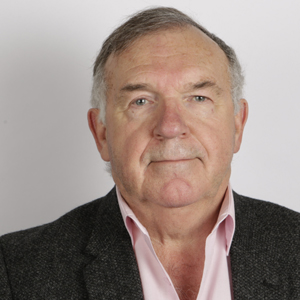 David Wortley
he/him/his
360in360 Immersive Experiences

David Wortley is one of the UK's leading pioneers of Immersive Technologies with over 20 years experience of Technology Enhanced Learning. David was the Founding Director of the Serious Games Institute where he was responsible for the implementation of advanced virtual learning environments and the used of augmented and mixed reality. He has regularly spoken at international conferences on immersive learning experiences and runs online workshops on rapid development of games-based immersive learning.
Gamified Immersive Learning and Education

This video presentation discusses the use of emerging immersive consumer technologies such as 360 degree cameras, smart phones, drones, interactive virtual tours and web conferencing for next generation learning and development. It includes practical examples of gamified immersive learning experiences for different scenarios.
Session #2B 3-4pm (ET) | Saturday April 17, 2021
Best Practices in Virtual Facilitation of Board Games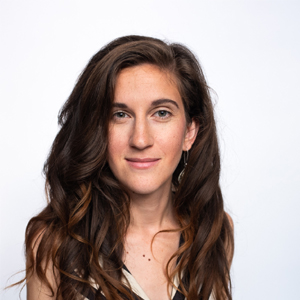 Jessica Strauss
she/her/hers
Director of Community Relations, Kingmakers

Jessica Strauss has a background in international education. With more than a decade of experience in facilitation and experiential learning, she has worked with hundreds of youth from Argentina, Brazil, Chile, Iraq, France, Mexico, United States, and Uganda. Currently, she serves as the Director of Community Relations with Kingmakers. Since 2014, Kingmakers has been facilitating board game centered play experiences for organizations and gatherings, virtually and in person. With a collection of over 500 games, we take our knowledge of board game themes, mechanics, and player dynamics to craft and execute team bonding events and workshops with outcomes based on interpersonal growth, education, and joy. Our Midwest team has brought hundreds of organizations together from across the globe with our virtual team bonding events. As a woman-owned and led business, we bring a unique perspective grounded in our values to serve our mission: cultivate a community of play.
Best Practices in Virtual Facilitation of Board Games

Kingmakers has executed hundreds of virtual team bondings centered on board games for professional teams across the globe. Notable clients include Nike, BASF, and Mortar Board. Each team bonding event is equipped with a tech guide and game guide who delivers thoughtful facilitation to ensure meaningful and rejuvenated connections are formed between participants while playing board games. What does it really mean to facilitate board games in the virtual space? From running the board game components, teaching rules, upholding winning conditions, encouraging participation, energizing the Zoom room, controlling the pacing, inviting conversation - our game guides wear so many different hats in this multifaceted role! During this presentation, we will unpack the realities of the technical and interpersonal elements of facilitation that is happening behind the scenes and share our lessons learned from playing with hundreds of corporate teams!
Session #2B 3-4pm (ET) | Saturday April 17, 2021
Three Approaches to Empathy: Minecraft, Indigenous Design, and TTRPGs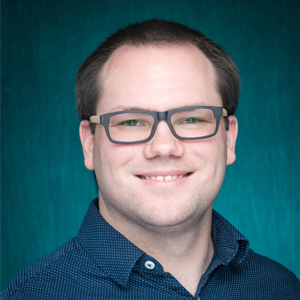 Christopher Stuart
he/him/his
University of North Carolina Wilmington

Christopher Stuart received his PhD at Clemson University in the Rhetorics, Communication, and Information Design program where he did research on the use of technology in the classroom. His dissertation project included the use of Minecraft: Education Edition in a group setting to teach collaborative thinking and composing in addition to highlighting process, gamefulness, and failure. He is currently an Assistant Professor at UNCW where he teaches integrated marketing communication and design. His current research focus is on Kickstarter Campaigns and the rhetorics of possibility and failure.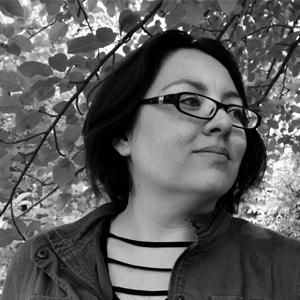 Wendi Sierra
she/her/hers
Assistant Professor, Texas Christian University

Dr. Wendi Sierra is an Assistant Professor of Game Studies in the Honors College at Texas Christian University. She has a Ph.D in Communication, Rhetoric, and Digital Media from NCSU. Her book, Todd Howard: Worldbuilding in Tamriel and Beyond, dives into the concept of worldbuilding, a cornerstone of Howard's design perspective. While the book is driven by examples from Howard's oeuvre, the principles discussed therein (including unrealities, micronarratives, and environmental design) are applicable to many contemporary games. As a researcher, Sierra is interested in how games, both educational and commercial, offer novel learning environments to players. Her own game, an NEH-funded Oneida language and culture game, demonstrates this perspective. The game, playable at www.astrongfire.com, fuses game design principles, best practices in pedagogy, and Oneida folklore, to create a playful environment for children and parents to come together around learning the Oneida language.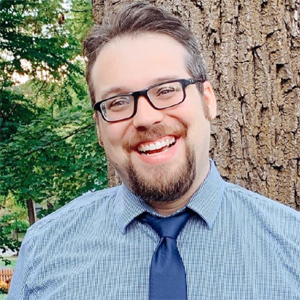 Joshua Wood
he/him/his
Professor, Syracuse University

Joshua Wood is an Assistant Teaching Professor in Syracuse University's Department of Writing Studies, Rhetoric, and Composition. His research interests include game-based learning, User Experience and Design, and digital and Chicano Rhetoric.
Three Approaches to Empathy: Minecraft, Indigenous Design, and TTRPGs

The first presenter will discuss a collaborative composing environment using Minecraft. Through many miscommunications & planning errors, the group established an empathetic approach to the project. The second presenter will discuss how indigenous game designers are working to create culturally engaged games. Using a culture-based framework, this presentation looks at a few examples of indigenously determined games and how they can be effectively situated within a cultural context. The final presentation offers key findings from 2 studies of student perceptions of a series of TTRPGs specifically designed for a writing class and the impact they have on writing skill development. The study shows that the skills required of TTRPGs can be used to benefit student performance.
Session #2B 3-4pm (ET) | Saturday April 17, 2021
Using Game-Based Learning to Foster an Empathetic Learning Environment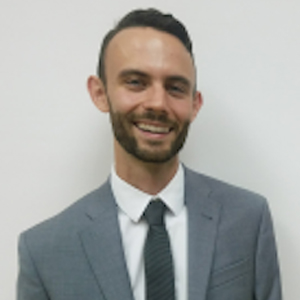 Dustin Staats
he/him/his
Educator and Business Owner, Board Gaming with Education

Dustin has experience teaching English as a second language to a variety of age levels – from kindergarten to university students. He also works in the field of education in various capacities, including consulting, research, and running and hosting tutoring programs. He is always looking for ways to create a more engaging classroom to develop a strong classroom culture to strengthen learning. He has a lot of support from his amazing wife Grace. You can find Dustin playing board games with friends, teaching, running around LA training for races, or at any of the Board Gaming with Education (at this time virtual) events.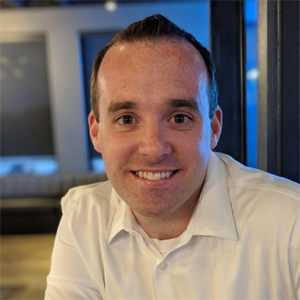 Bruce Brown
he/him/his
President | Leadership Education Coordinator, Tabletop Alliance | Texas A&M University

Bruce believes in developing and unleashing the knowledge, skills, abilities, and expertise of individuals, teams, groups, and organizations. Bruce is the President and Co-Founder of Tabletop Alliance, a 501(c)(3) nonprofit that seeks to develop and equip educators as well as community leaders to use games towards their outcomes. In addition, Bruce works full-time as a Leadership Education Coordinator at Texas A&M University teaching several courses, is nearing the completion of a Ph.D. in Human Resource Development, and serves on the Board of Directors for The Leadership Trainer, a 501(c)(3) nonprofit leadership facilitation certificate program. Within the hobby gaming community Bruce Co-Hosts the Board Game Impact podcast and is a regular volunteer on Team Geek at each of the BoardGameGeek Conventions.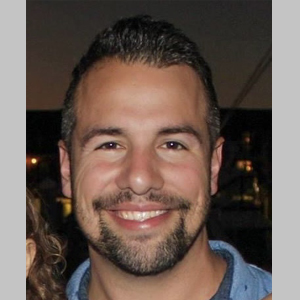 Matthew Pinchuk
he/him/his
All Aboard Games

Matthew Pinchuk was previously a trained genetic toxicologist working in the pharmaceutical industry. After 10 years working in this industry he decided to pursue a career in education. As the founder of All Aboard Games, an in school game based learning service, he was able to introduce board game based programming to hundreds of schools and thousands of students. He plans on pushing this concept even further to help educators see the value of regular game based learning not only for cognitive development but also for social emotional learning.
Using Game-Based Learning to Foster an Empathetic Learning Environment

We have been presented with unprecedented challenges for our students, communities, and educational institutions. This session will begin by unpacking both affective and cognitive empathy as a way to frame our discussion and the positive impacts game-based learning design can have to create a more empathetic and connected learning experience. Presenters will then share experiences from the classroom, co-curricular, and community contexts of using game-based learning as a vehicle to create more empathetic and connected experiences during this challenging time. Then, there will be an examination of outcome types varying from course derived, soft-skills, and other considerations. Finally, the presenters will equip attendees with a paradigm to acknowledge the individual and group needs for their context in an effort to identify strategies to build a more empathetic and connected environment through game-based design.
Session #2C 4:30-5:30pm (ET) | Saturday April 17, 2021
What's In A Name: How Theme and Mechanics Work Together to Change Our Values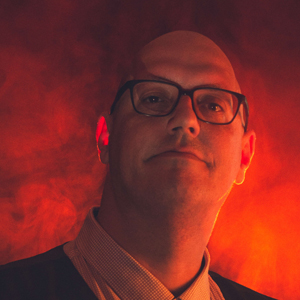 Steve Dee
he/him/his
President, Tin Star Games

Steve Dee has been designing roleplaying games and tabletop games professionally for nearly 20 years. He has won numerous awards for his RPG work including 4 ENNies for his work on Warhammer Fantasy Roleplay. He is also president of his own company, Tin Star Games which publishes their flagship RPG, Relics: A Game of Angels. His passion is for how games communicate meaning.
What's In A Name: How Theme and Mechanics Work Together to Change Our Values

Often we separate learning and gaming as if they are two different things. But since games are inherently about assigned meanings and communicated meanings, they cause learning instantly of their own systems. All that is required therefore is to change the names of the elements to lead to learning, assigning meaning to those names. The right names can change everything - including how we play. This talk examines the power of naming things and how we can use theme and mechanics with this knowledge to create learning from game mechanics. Any game, "reskinned" as they say, can teach anything, if done right.
Session #2C 4:30-5:30pm (ET) | Saturday April 17, 2021
Game Jams in the Educational Process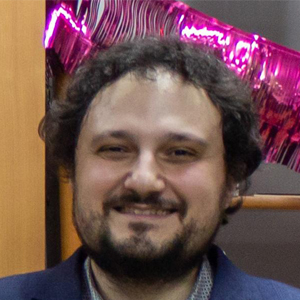 Pavel Oganesyan
he/him/his
Senior Lecturer at Institute of Mathematics, Mechanics and Computer Sciences of Southern Federal University, Rostov-on-Don, Russia. PhD in Physics and Mathematics. Currently teaching Master's level courses: "Game Design", "Mathematical Models in Game Design", "Physics in Games".

Game Jams in the Educational Process

The report is devoted to the organizing of game jams in educational institutions as an additional activity for students. Unlike usual game jams, the main task of the educational game jam is not to determine the winner, but to develop new skills among the participants and, in some cases, to attract additional attention to the educational program. To achieve these goals, it is required to form an organizing committee, prepare a platform for holding a game jam, recruit a pool of experts and judges, select competition topics, ensure the dissemination of information about the event, and adopt the game jam regulations. The report examines the practical features of conducting such events online in the context of distance learning.
Session #2C 4:30-5:30pm (ET) | Saturday April 17, 2021
Befriending uncontrollability: how GBL can foster decision-making in complex problem scenarios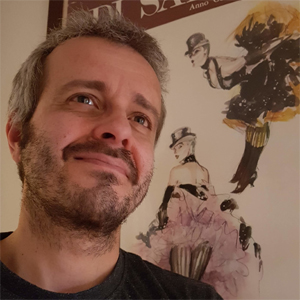 Carlo Fabricatore
he/him/his
E.H.E. Europa Hochschule EurAKA CH

Carlo Fabricatore, PhD, is an industrial engineer, human factors researcher and game designer. He has an extended academic experience in human factors, serious games and game-based learning, leading numerous international research projects that attracted funding exceeding $1M, and developing multiple international game design education programs. Dr. Fabricatore is currently Professor of Serious Gaming at E.H.E. Europa Hochschule EurAka CH. At EurAka he leads advanced trans-disciplinary research on the application of human factors approaches, game-based interaction design, pervasive computing and mixed-reality in mental healthcare, education and sustainability. Dr. Fabricatore is also a seasoned consultant in the areas of human factors, interactive technologies and game development, with extended industry experience working with leading organizations including Microsoft, Nintendo, Atari, the Organization for Economic Co-operation and Development (OECD), and the United Nations.
Befriending uncontrollability: how GBL can foster decision-making in complex problem scenarios
Our contemporary world is dynamized by complex scenarios such as pandemics, environmental emergencies and warfare situations. These are ill-defined problem scenarios characterized by uncertainty, unpredictability, unknowability, change, and deep practical and ethical implications for the involved human and non-human beings. Tackling these seemingly uncontrollable scenarios requires high-performing decision makers, who should be able to rapidly and continuously interpret situations and their implications, defining and adapting goals and plans based on incomplete and uncertain information. Who are these decision-makers? What capabilities do they need? How can game-based learning be helpful to them? This talk will explore these questions, introducing a GBL human factors framework that integrates key perspectives from Activity Theory, behavioral neuroscience, and leading motivation theories.

Sunday April 18, 2021
---
Opening Session 12-1pm (ET) | Sunday April 18, 2021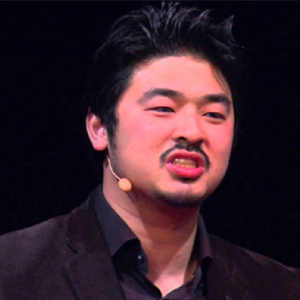 Yu-kai Chou is an Author and International Keynote Speaker on Gamification and Behavioral Design. He is the Original Creator of the Octalysis Framework, and the author of Actionable Gamification: Beyond Points, Badges, and Leaderboards. He is currently President of The Octalysis Group and the Founder of Octalysis Prime, a Gamified Mentorship Platform. Yu-kai has been a regular speaker/lecturer on gamification and motivation worldwide, including at organizations like Google, Stanford University, LEGO, Tesla, TEDx, Boston Consulting Group, Turkish Airline, Huawei, the governments of UK, Singapore, South Korea, Kingdom of Bahrain, and many more. His work has affected over 1 Billion users' experiences across the world.
This live session is complimentary. Register here.

---
Session #3A 1:30-2:30pm(ET) | Sunday April 18, 2021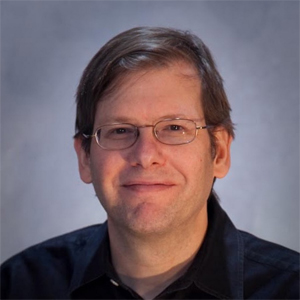 Geoff Engelstein is an award-winning table-top game designer, whose titles include Space Cadets, The Fog of War, Pit Crew, and The Expanse. He is also a noted podcaster. Since 2007 he has been a contributor to the Dice Tower, the leading table-top game podcast, with a series on the math, science, and psychology of games. He has also hosted Ludology a weekly podcast on game design since 2011, and recently published GameTek, a collection of essays on Game Design. Geoff has spoken at a variety of venues, including GDC, Pax, Gencon, Rutgers, and USC. He has degrees in Physics and Electrical Engineering from the Massachusetts Institute of Technology, and is currently the president of Mars International, a design engineering firm.
Session #3B 3-4pm (ET) | Sunday April 18, 2021
Colere, an epic mission to transform a 10000 people culture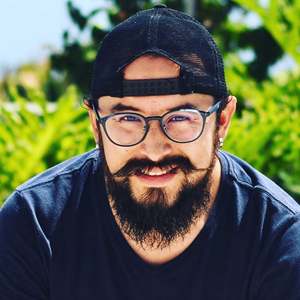 David Castañeda-Pardo
he/him/his
Gamification Designer, Free2Play
Psychologist, neuroscientist, designer and consultant in gamified systems. My professional journey begins with 7 years working in organizational and human development teams of some large and multinational companies. I discovered then the perfect combination of science and fun that leads me to work playing and playing as part of the research and production of knowledge. So I decided to move out and start the development of applied cognitive neuroscience projects in educational and organizational systems, and when Gamification came into my way I start to design, build and devise methodological, theoretical and research models for the development of gamified systems combined with cognitive neuroscience that lead to the behavioral change of people from a great experience and an enhanced learning process, based on the intrinsic motivators of individuals, beyond extrinsic rewards.
Colere, an epic mission to transform a 10000 people culture

Colere is the latin root of the word Culture and also means Cultivate. And that's the main idea behind this game: Culture has to be cultivated. For this we took a complex cultural system designed for a 10000 peoples company and transformed it into a card game in a world called Atku, led by sage elders full of color and life with an upcoming threat that would destroy it. The player is a sage's apprentice that has to deal with an evil company called Nihil that has changed the people for the last years while the apprentice was gone training. Now the world is gray and contaminated, so is the people on it, they have lose color and now they are Nemesis: everything is not intended to be for a good culture, full with anti-behaviors that are leading Atku to its end. The mission: learn the secrets of Colere held in 25 cards, traveling into the world using them to transform the nemesis in what they used to be, evolving the regions of Atku again into a world full of color, life and sustainability.
Session #3B 3-4pm (ET) | Sunday April 18, 2021
Gamifying your Learning Experience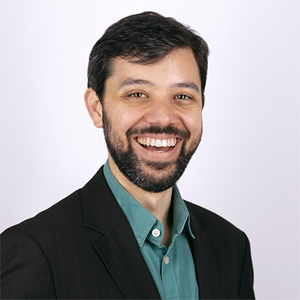 Rob Alvarez Bucholska
he/him/his
Professor Game, IE University, Professor Game

Rob is an expert, international speaker and advocate for the use of gamification, especially in education and learning. He is the host of Professor Game podcast and works and teaches at IE Business School, ranked #1 and #2 by the Financial Times (among others) for its Global MBA over recent years. At Professor Game he interviews successful practitioners of games, gamification and game thinking that bring the best of their experiences to get ideas, insights and inspiration to make learning experiences meaningful. At IE University he is Associate Director of Executive Education Online and IE Publishing. The online learning experiences are created and distributed for IE University as well as allies and clients, including management simulations, interactive case studies and gamified learning experiences. As an adjunct professor, he focuses both on Gamification and Operations topics.
Gamifying your Learning Experience

This workshop is an introduction to the abilities that an educator needs to use gameful strategies for learning. It is based on five steps that anyone in the educational space can take to start creating their own gamified experiences. This comes from the experience of interactions with almost 100 experts of games-based learning and gamification through the Professor Game Podcast as well as my own experience with games-based approaches at IE Business School in Madrid. Take a plunge into your own creations with this session!
Session #3B 3-4pm (ET) | Sunday April 18, 2021
A Game of Morals: Teaching an Ethics Course Virtually in the Westeros World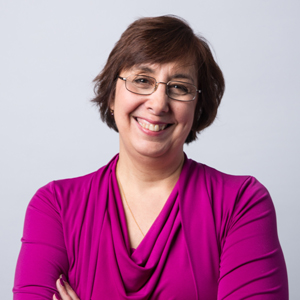 Cristina Wildermuth
she/her/hers
Associate Professor, Drake University

Dr. Cris Wildermuth is an Associate Professor at Drake University, where she directs the Master of Science in Leadership Development and teaches courses in Technology and Learning, Leadership, and Ethics. Originally from Rio de Janeiro, Brazil, Dr. Wildermuth has traveled extensively, facilitating leadership programs in Europe and Latin America. Her main research areas are ethics and international education.
A Game of Morals: Teaching an Ethics Course Virtually in the Westeros World
How do you engage students to learn leadership ethics through gamification? The presenter has taught two courses, one graduate and the other undergraduate, based on the popular series The Game of Thrones. She will share lessons learned, themes from the analysis of student reactions, and tips for gamifying a course using popular culture characters and stories. Scholars have explored pop culture applications to teaching (Sprinkle & Urick, 2016; Travis, 2016). The approach works best when students are immersed in the environment (Springkle & Urick, 2016). Gamification helps in the immersion process.
Session #3B 3-4pm (ET) | Sunday April 18, 2021
From What I Know of the Real World: Player Mental Models and Meaning Making in Complex Game Systems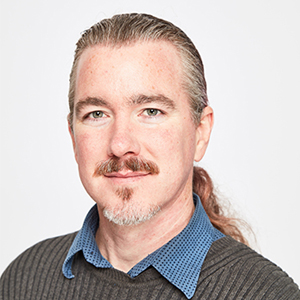 Travis Windleharth
he/him/his
Doctoral Candidate (University of Washington), Education Researcher (foundry10), University of Washington
Travis is a learning researcher with a background in evaluating and researching outcomes of experiences delivered in a broad range of content delivery formats, from games, to comics, to community science programs. He holds an M.E.d in Science Education, an M.A. in Museology, and is completing his Ph.D. at the University of Washington Information School, focusing on experiential learning within game systems. Travis has worked most extensively with environmental STEM education projects, including numerous partnerships with marine science programs. Travis also has a passion for working toward equity in experiential learning for underserved communities.
From What I Know of the Real World: Player Mental Models and Meaning Making in Complex Game Systems

Game based learning is attracting increased attention and interest as a novel platform for solo learning experiences during the COVID-19 pandemic. This research presentation aims to expand understanding of how players make meaning during gameplay in the STEM themed game Oxygen not Included, specifically through their interaction and experimentation with game objects and their relationships. Using the approach of interpretative phenomenological analysis, in conjunction with formal analysis of gameplay and continuous think-aloud interview techniques, this dissertation work endeavors to collect rich qualitative data on player meaning-making processes during gameplay to determine how youth learners make meaning of game systems and components that model real world phenomena through their experiences interacting with them in game based learning environments. Implications for design, and supplementary educators scaffolding and support for solo learners will also be discussed.
Session #3C 4:30-5:30pm (ET) | Sunday April 18, 2021
Imagining the Future Through Games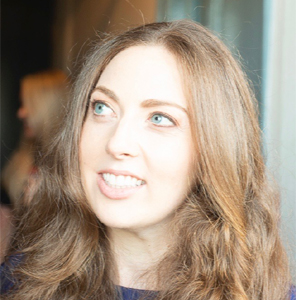 Jessica Creane
she/they
Professor, IKantKoan Games & Immersive Experiences

Jessica is an award-winning interactive experience designer dedicated to the exploration of complex subject matter through play. She is the founder of IKantKoan Play/s and a Professor of Game Design at Drexel University and CUNY City Tech. She is a climate change game designer with The National Parks Service, a 2021 Arctic Circle Artist-in-Residence focused on climate change and games, a member of the Rachael Carson Center Climate Change Existential Toolkit cohort, and she recently gave a TEDx talk about embracing uncertainty through play. Her work has been presented at The World Economic Forum, University of Pennsylvania's Environmental Storytelling Summit, PAX East, PAX Unplugged, IndieCade, Bandwi/d/th International, Tanween Creativity Festival in Ithra, Saudi Arabia, HERE Arts, NYC, BostonFIG, and on KQED San Fransisco. Her New York Times recommended playable theater show, CHAOS THEORY, recently won the Best Social Immersion Award from Immersion Nation.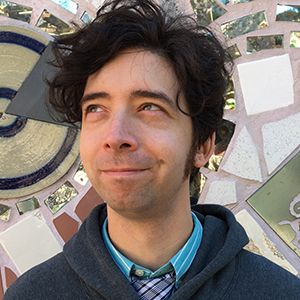 Nicholas Fortugno
he/him/his
Co-Founder/CCO, Playmatics

Nick Fortugno is a designer of games and interactive narrative experiences and co-founder of Playmatics. Fortugno has been lead designer on dozens of works, including leading interactive narrative design on Frankenstein AI, shown at Sundance New Frontier, and on games and experiences including the downloadable blockbuster Diner Dash, award-winning serious game Ayiti: The Cost of Life, CableFAX award winning Breaking Bad: The Interrogation, and MUSE award winner Body/Mind/Change. Nick is the director fo the Digital Game Design Program at Long Island University Post, and is co-founder of the Come Out & Play street games festival. Nick holds an MFA in Design and Technology from Parsons School of Design.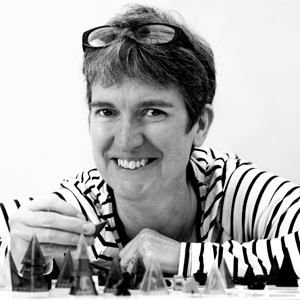 Sarah Le-Fevre
she/her/hers
Ludogogy Magazine

Sarah Le-Fevre is a learning design and delivery professional and certified Lego® Serious Play® Facilitator. She focuses on learning around sustainability, human flourishing and tackling systemic wicked problems. Sarah also runs a bi-monthly online magazine 'Ludogogy', which explores games-based learning, gamification, and gameful and playful design. With a focus on experiential learning, specifically games and learning in nature, Sarah specialises in creating programmes which allow learners time to reflect and create their own learning about complex systemic issues, and is in the process of writing a book about a Systems Practice approach to learning design for organisational change.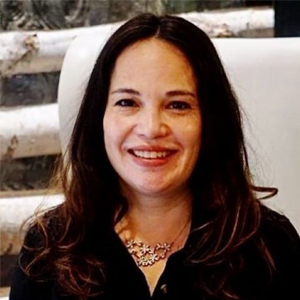 Alexandra Whittington
she/her/hers
Futurist/Futurology Lecturer, Partners in Foresight/University of Houston

Alexandra Whittington is an educator, writer, and researcher who has earned recognition as one of the world's top women futurists (Forbes). She has taught futurology courses at the University of Houston since 2009, where her students describe her as "passionate" about the future. Her courses explore the impact of technology on society and the future of human ecosystems. She has published dozens of articles exploring diverse aspects of the future, often from a feminist perspective. Alex has coauthored/coedited books including A Very Human Future (2018) and Aftershocks and Opportunities: Scenarios for a Post-Pandemic Future (2020).
Imagining the Future Through Games

The future has never felt less certain than in the last year. The pandemic has shown that the future is only an act of imagination backed up by belief. When beliefs are shattered it can hard to know how to move forward. For students, the pandemic has increased fear and anxiety about the future, making it difficult to stay motivated. Educators can help address these fears and anxieties by guiding students through Futurist games and exercises designed to help them envision a better world post-pandemic. Futurism's thoughtful contemplation combined with player interactivity and social game structures results in a new genre of futurist impact games. This presentation will lay out: The relationship between games and futurism. How play-based experiences help shape the future in student's imaginations and reality. Practical advice on implementing futurist games in the classroom. Examples of the panel's work and lessons we have learned from running futurist games and exercises with students
Session #3C 4:30-5:30pm (ET) | Sunday April 18, 2021
Teaching With Games 101: How to Implement Games in Your Classroom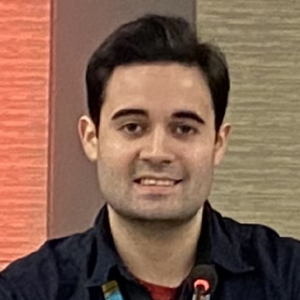 Zachary Hartzman
he/him/his
Hey Listen Games

Zachary Hartzman is a licensed Social Studies high school Teacher in New York City. He has taught Global History, U.S. History, Economics, U.S. Government, and more recently has been using video games to teach a literature course. He is the founder of Hey Listen Games, a website where he creates and provides curriculum for teaching with video games. Over the years, he has incorporated video games as essential texts into his classes and makes all of his lesson plans available to other educators, free of cost. Teaching with video games can be a daunting task and Hey Listen Games acts as the perfect starting point for your game based learning journey.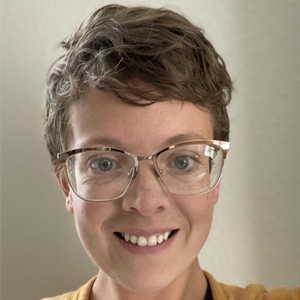 Ash Brandin

they/them/theirs
Boulder Valley School District

Ash Brandin, EdS, is a middle school teacher from Golden, Colorado. After researching the use of video games in classrooms, Ash found there was very little research about how games compel players to play and how this can be brought into the classroom. Since 2016, Ash has spoken across the country about how classrooms and academic spaces can mimic game structures to make learning compelling, motivating, and engaging. Ash believes games, specifically entertainment games, can help us create better teaching, more engaging learning, and motivated life-long learners. Their perspective as an educator focuses on how game structures can benefit teachers, students, and classroom settings. In addition to teaching and gaming, Ash loves baking, hiking, and going to car shows with their child.
Teaching With Games 101: How to Implement Games in Your Classroom

Educators around the world are starting to recognize the value of games in an educational space. Some are passionate about games in their classrooms while others are open to the idea but unsure how to implement them. Entertainment games have for a long time been absent from schools and educational spaces even though they can have a real tangible impact on our students. Luckily things are starting to change thanks to teachers using their enthusiasm and passion for gaming in order to better reach students. Come join in on a conversation with a pair of teacher experts (Zack Hartzman & Ash Brandin) as they discuss and evaluate the various ways games are incorporated into their classrooms.
Session #3C 4:30-5:30pm (ET) | Sunday April 18, 2021
Board games and participatory research in the Colombian Amazonia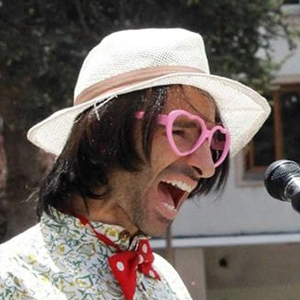 Pablo De La Cruz
he/him/his
I was born in Bogotá Colombia 39 years ago, I'm sociologist and comedy performer. I studied sociology in the National University of Colombia. With 11 years of experience working in participatory research in the Northwest Amazonia. My work has contributed to a participatory agenda among local organizations and researchers in the Colombian Amazon. With my wife Maria Paula we have designed board games for participatory research in indigenous governance and food autonomy. During the last year I have taught the seminar on socio-ecological systems at the Department of Anthropology at the University of Concepción (Chili). Through this seminar I have sought to introduce students to the framework of socio-ecological analysis as a transdisciplinary field. I did a Master in Science in Natural Resources and Rural Development, and a PhD in Science in Ecology and Sustainable Development in El Colegio de la Frontera Sur between 2014 and 2020.
Board games and participatory research in the Colombian Amazonia

The presentation discusses design and implementation of a board game as part of participatory research with indigenous people of the Colombian Amazon. The objective of the game is to harvest, process, and sell agricultural products. During the game, the process of decision making engages players in discussion and analysis of the topic studied. Through an experimental ethnography, we explore connections between players´ strategies and their daily decisions as peasants. We conclude that games have potential for participatory research if they are analysed as cultural performances by which decisions that the actors make in the game elucidate their daily life situations as well as the social contexts in which they are immersed.

Types of Events
Each day of the conference is broken down into three different types of events:
Opening Speakers: These events will be presented live and in real time via Zoom Webinars ®. Guests will present at the start of each day and will be interviewed by the conference host. Each opening session is scheduled to last between 45-60 mins. A transcribed video recording will be provided to all conference attendees after the conclusion of each opening speaker.
Educational Sessions: These events will be pre-recorded and released to all conference attendees at a predetermined date and time via Teachable ®. A single (or panel) of presenters will provide recorded and transcribed content on topics related to games-based learning. Each educational session is scheduled to last between 45-60 mins. A transcribed video recording will be provided to all conference attendees as part of their registration.
Networking Sessions: These sessions will be hosted live and in real time via Mighty Networks ® and Wonder.me ®. These sessions will host video, audio, and text interactions so conference attendees can connect, discuss, and network with each other in between sessions and other scheduled activities. Each networking session is scheduled to last 30 mins. However, all conference attendees are encouraged to network with each other before, during, and after the conference.

Resources
Mighty Networks Login
Teachable Login
Zoom Webinar Access
Wonder.Me Access

Registration
Early Bird Price: $247
Regular Price: $297
Contact for Group Discount of 5x or More: $197 per person (

[email protected]

)
Frequently Asked Questions
I'm having technical trouble... where should I go?
What's included with registration?
Opening Sessions, Educational Sessions, Networking Access